WE LEAVE NO STONE UNTURNED AT
DIAMOND ATELIER
TO GO FROM MANUFACTURING BACK TO
CREATING
DIAMOND ART
Diamond Atelier started as a vision in 2013.
 Our passion made up for the lack of experience.
Our thirst for action was greater than any obstacle.
And with exponential success the company quickly outgrew our imagination.
–
Five years into this adventure we realized, Diamond Atelier needed to be reconsidered.
The consequence was taking ten months off from commercial production and focusing on the initial vision again.
We designed and built motorcycles, which before seemed non-compliant with DA's corporate identity.
We explored business opportunities, which were far off from our strategic positioning.
We questioned our relentless strive for growth.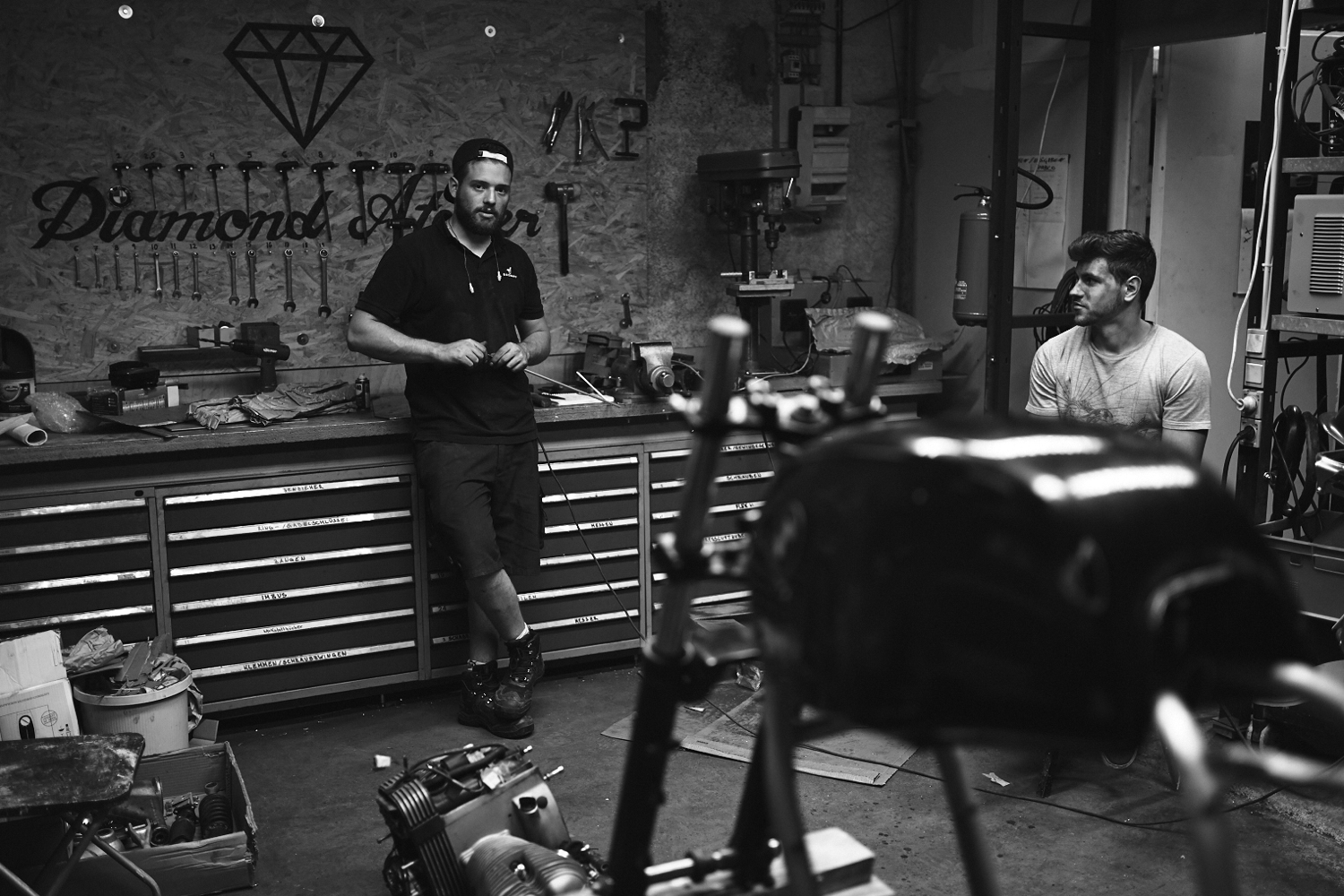 2013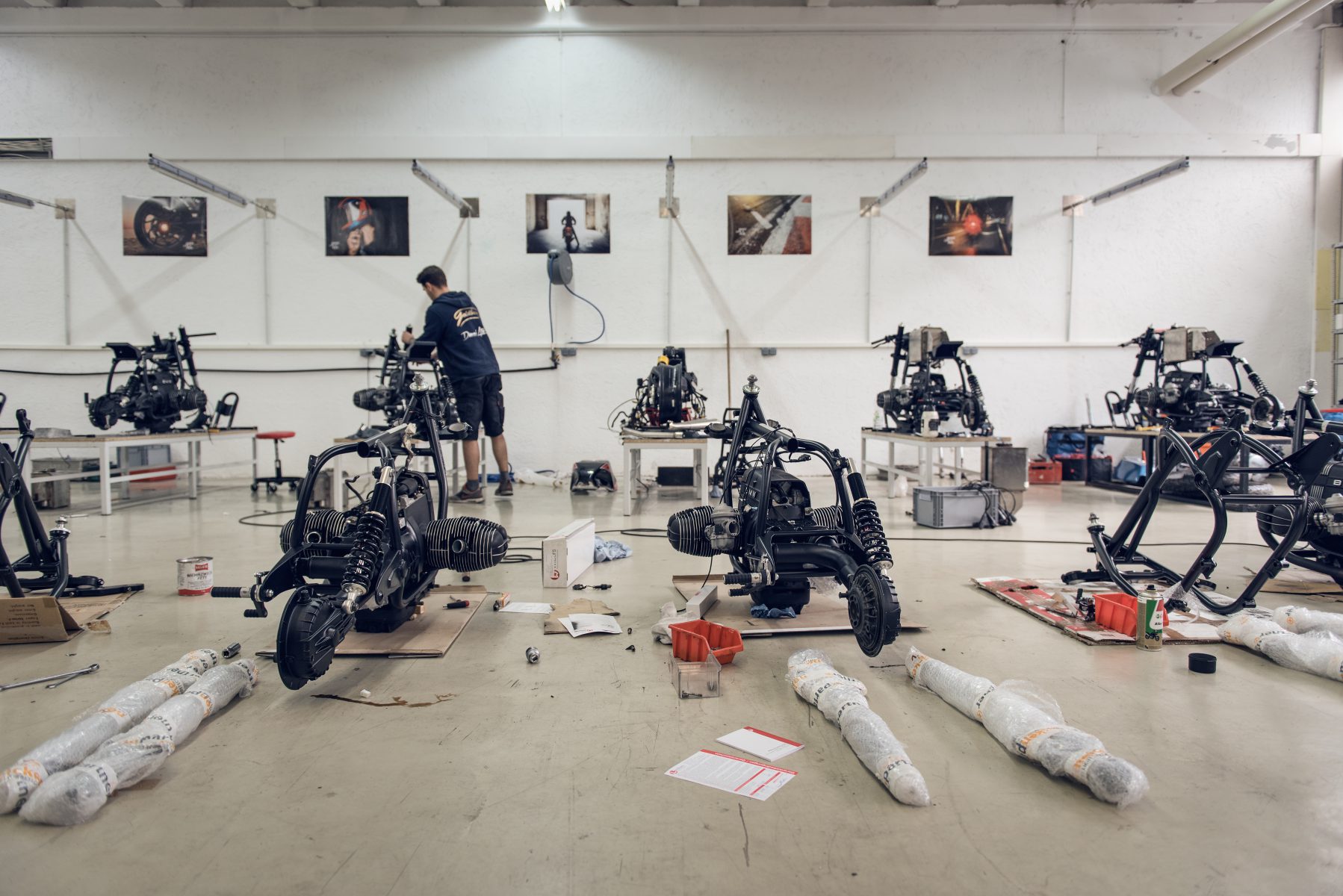 2018
In order to fulfill our vision for Diamond Atelier, it was decided to downsize.
Downsize the production output.
Downsize the number of client commissions.
Downsize the scope of the company.
This decision results in more time, attention and creativity for the fewer projects we commit to.
Following our foremost focus on building the highest quality custom motorcycles for some of the most interesting personalities out there
we are certain this is the way to achieve our goal.
To become more approachable to both our clients, partners and the community,
Diamond Atelier will leave its secret 650 square meter production site and move
into a public yet intimate boutique-style workshop in the heart of Munich – the city where it all started.
Additionally we will lower the amount of commissioned work we accept in order to make sure every single build is as valuable for our progression as it is for the client the project is for.
To execute our plans we let go of some of our stock to create space both physically and mentally for what's new to come.
The following offer includes Diamond Atelier custom motorcycles, which are either corporate prototypes, emerged from our R&D sessions or have never been publicly shown before.
None of these were ever meant to be sold, but this fact creates an opportunity for enthusiasts looking for something more than a regular commission.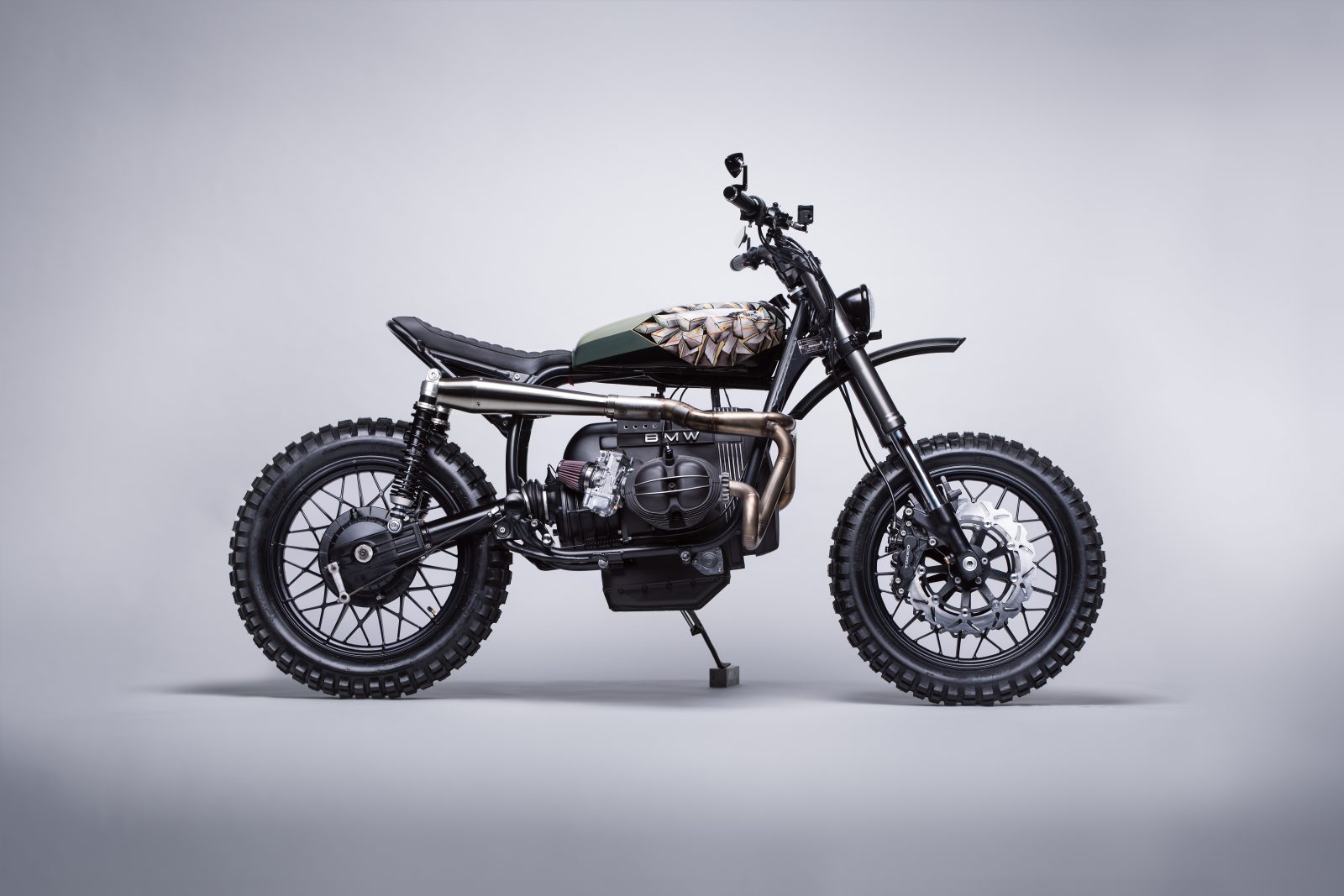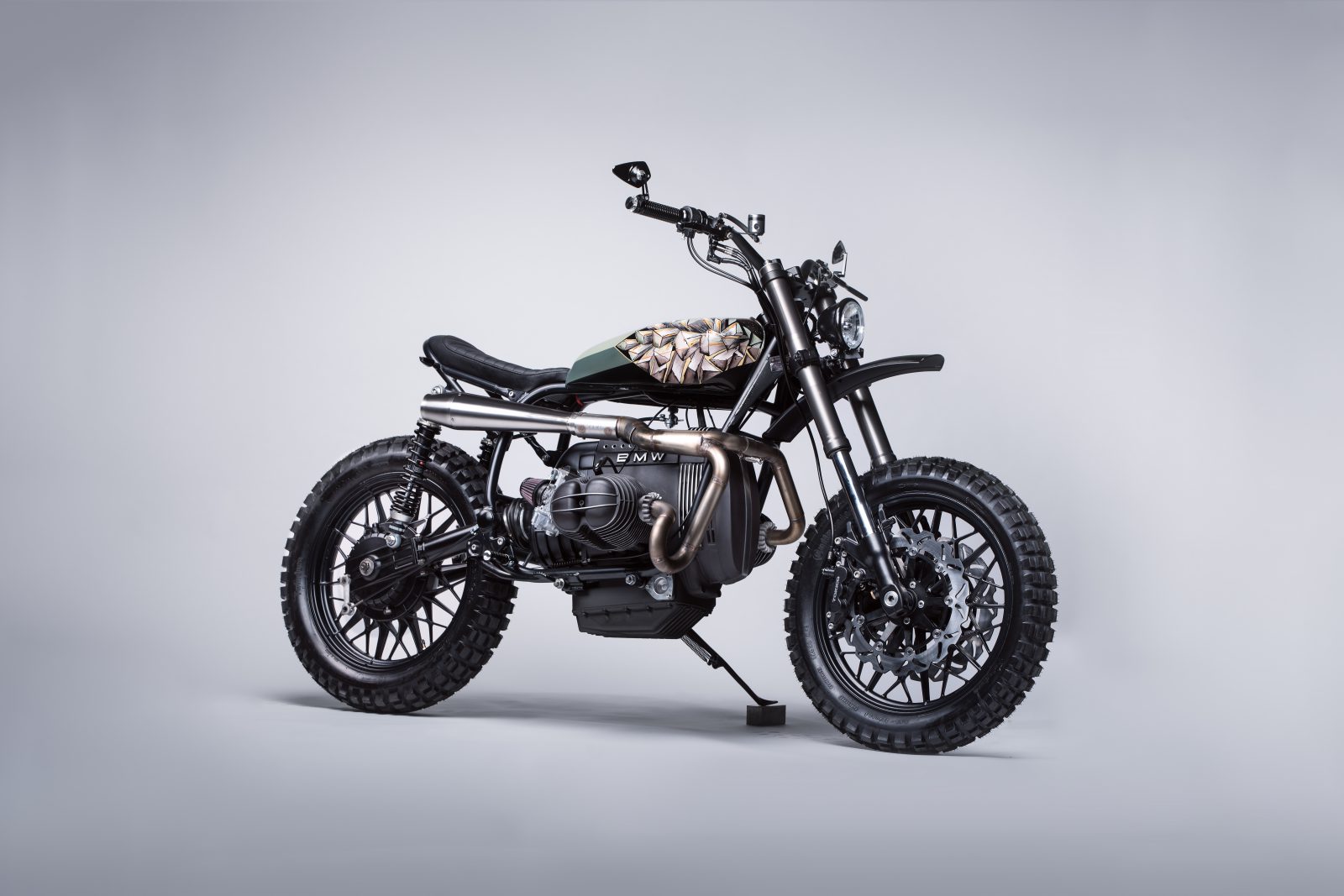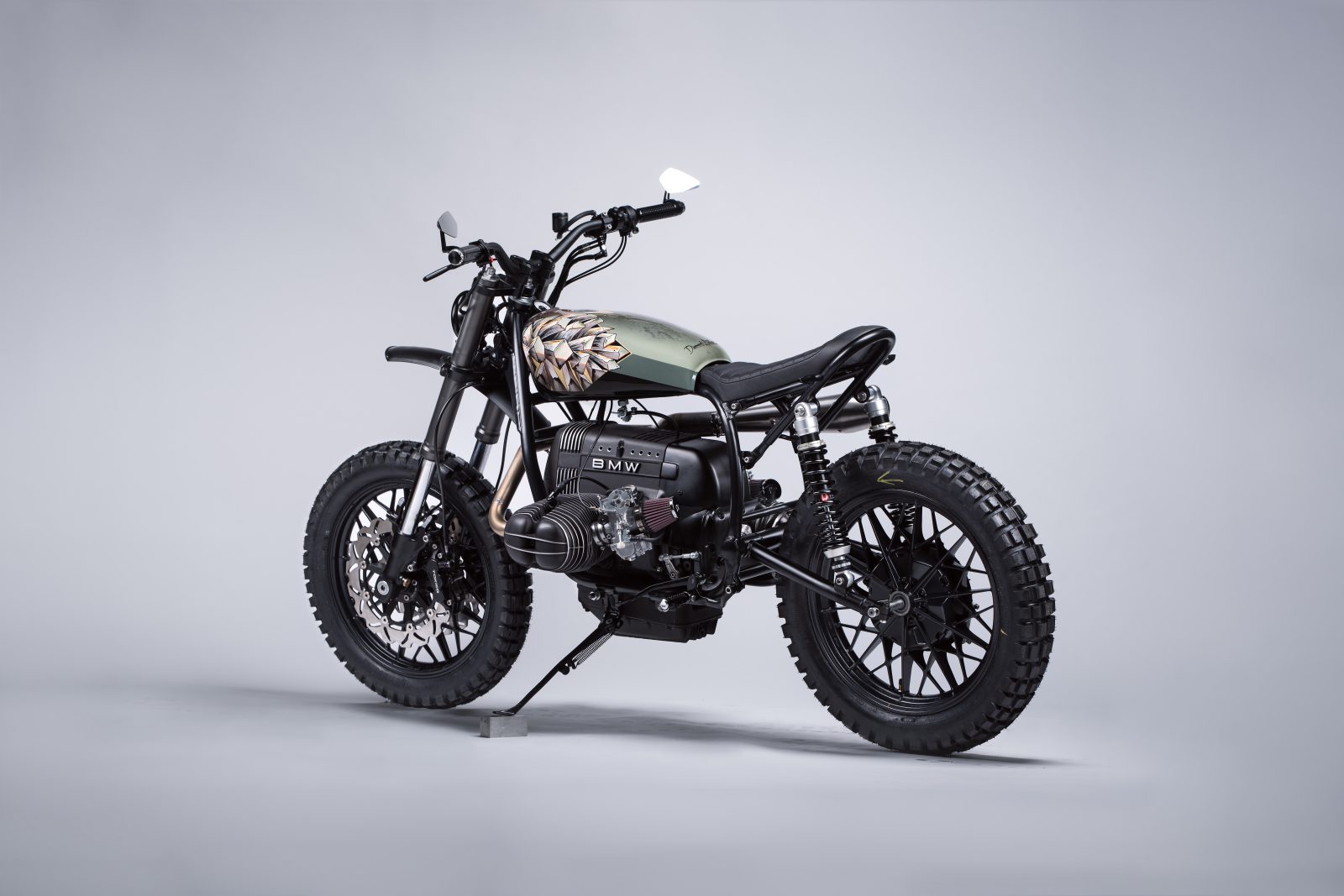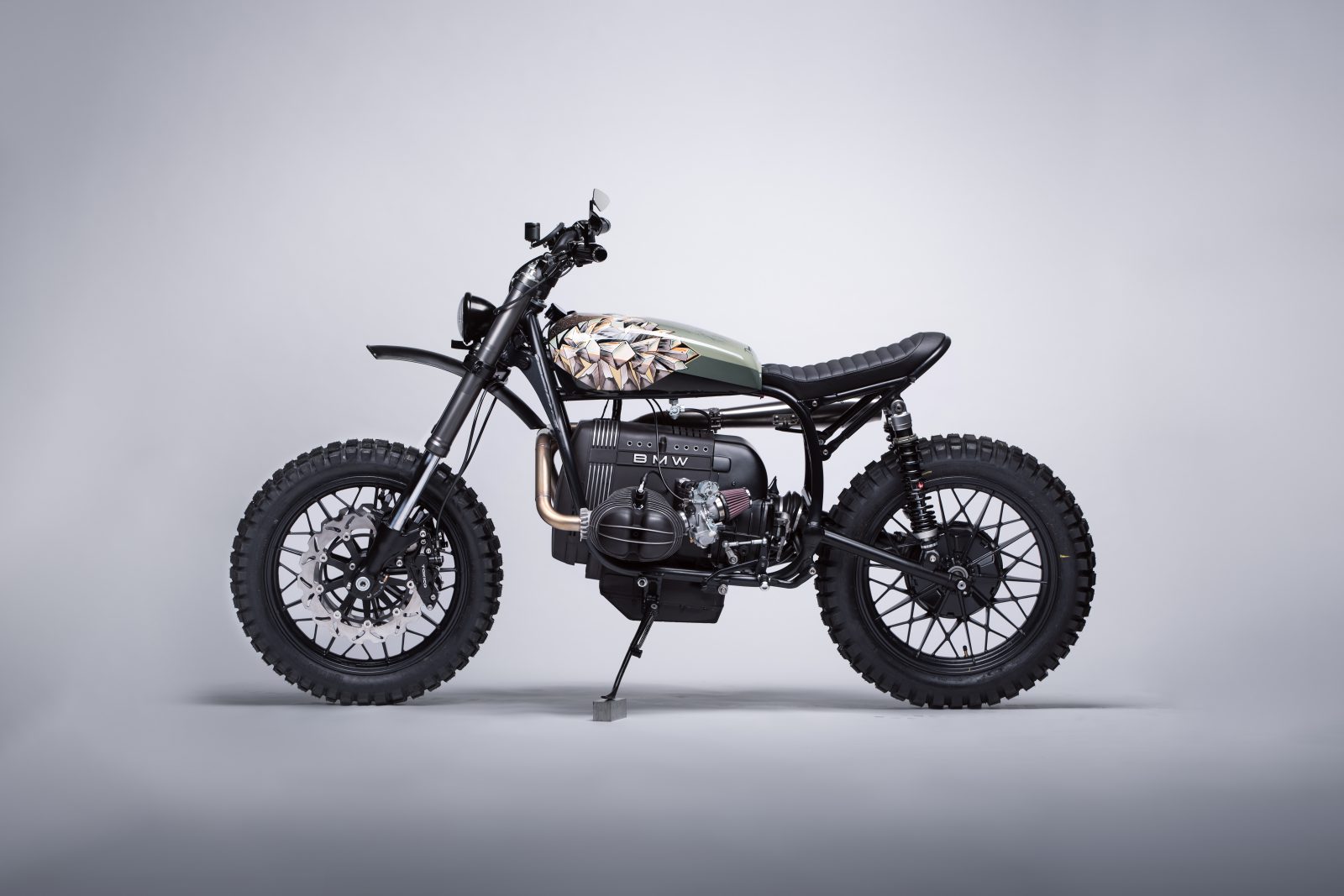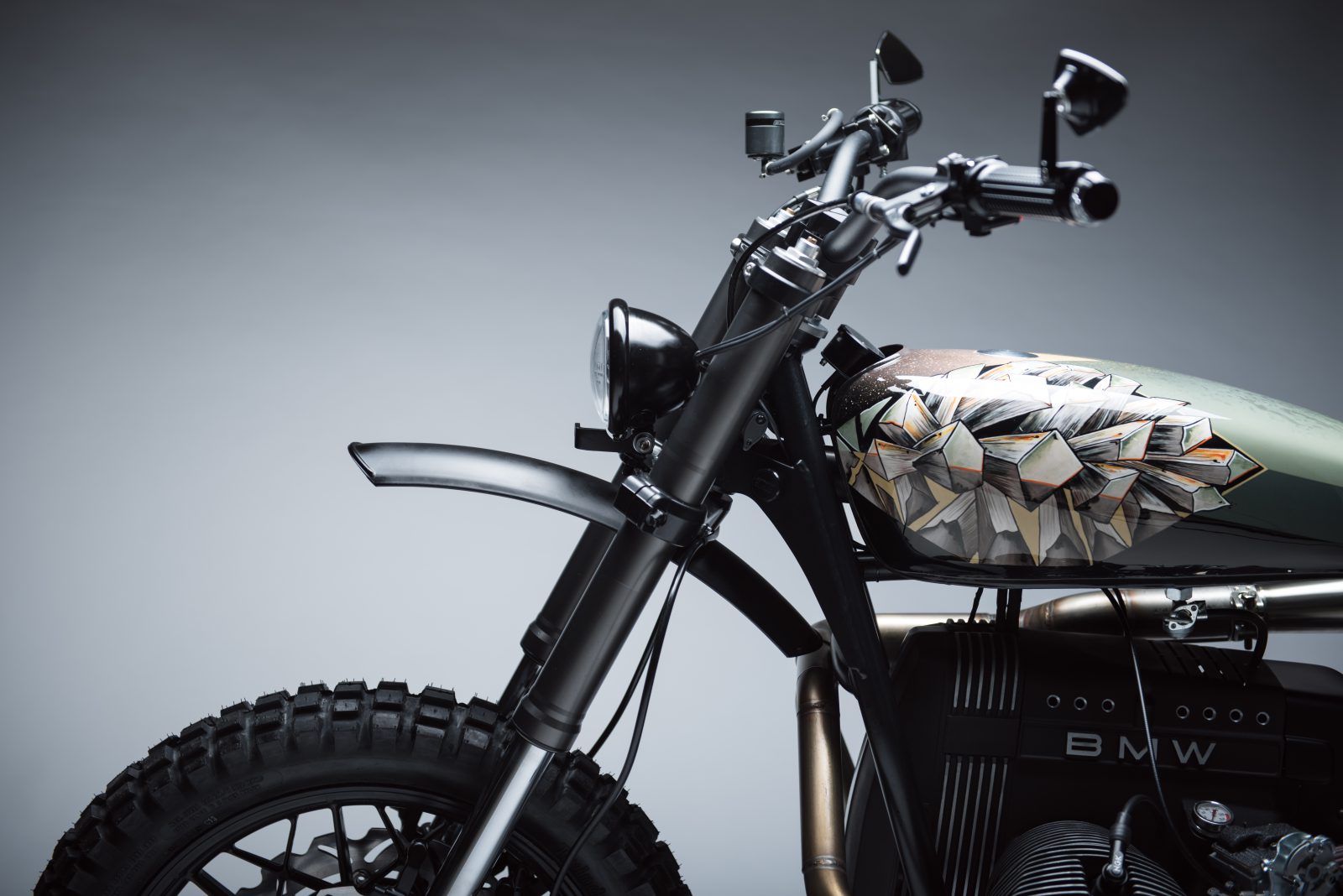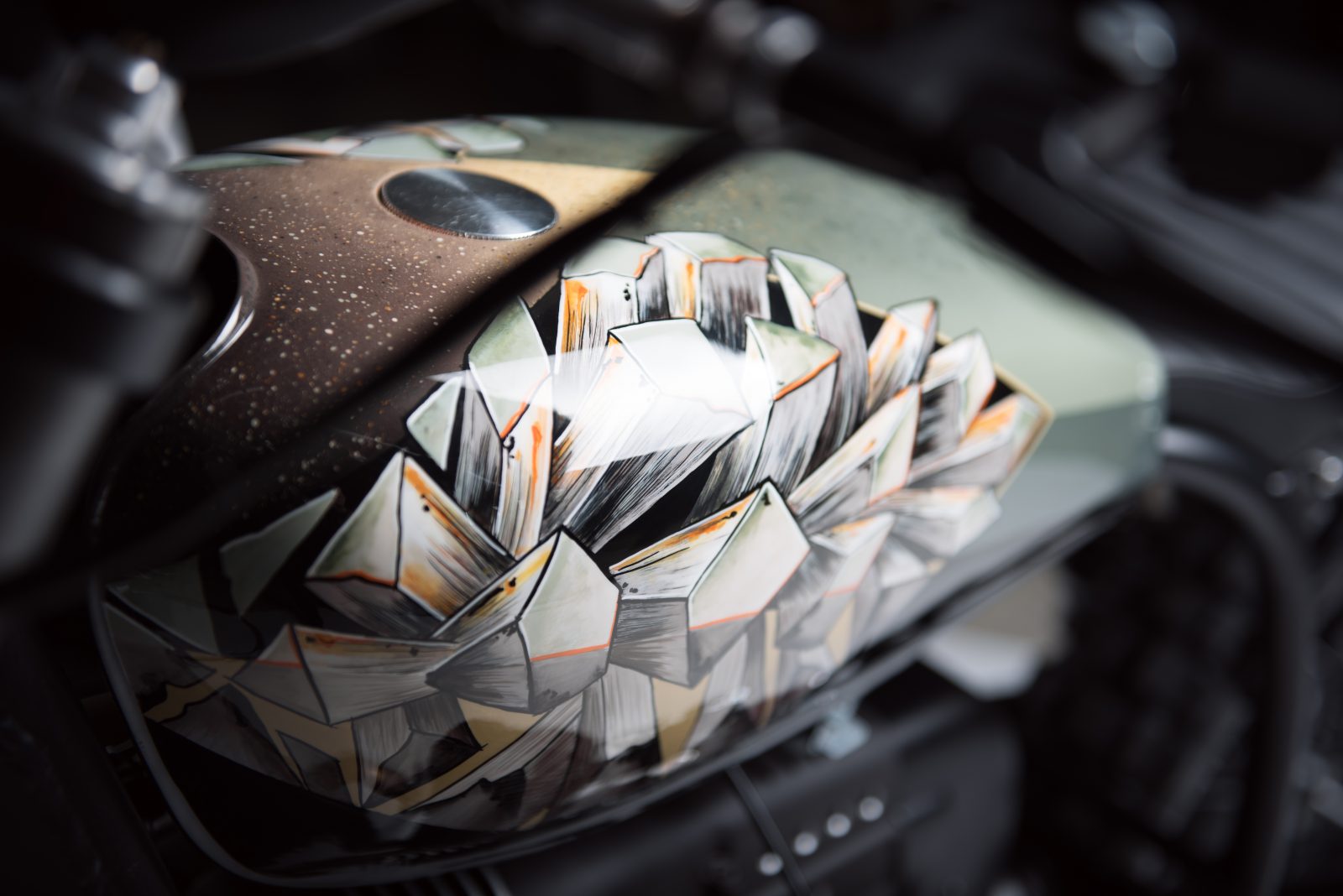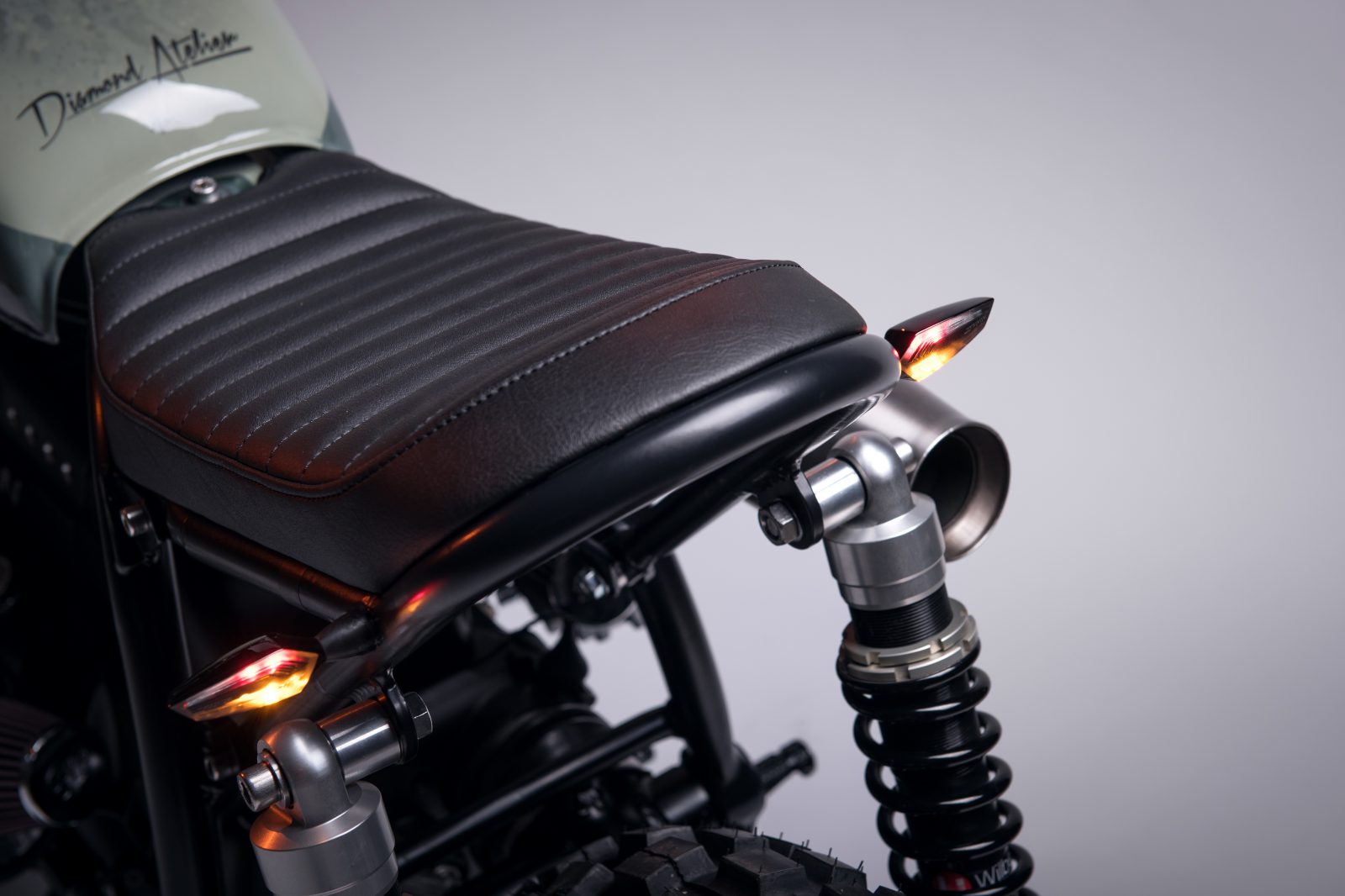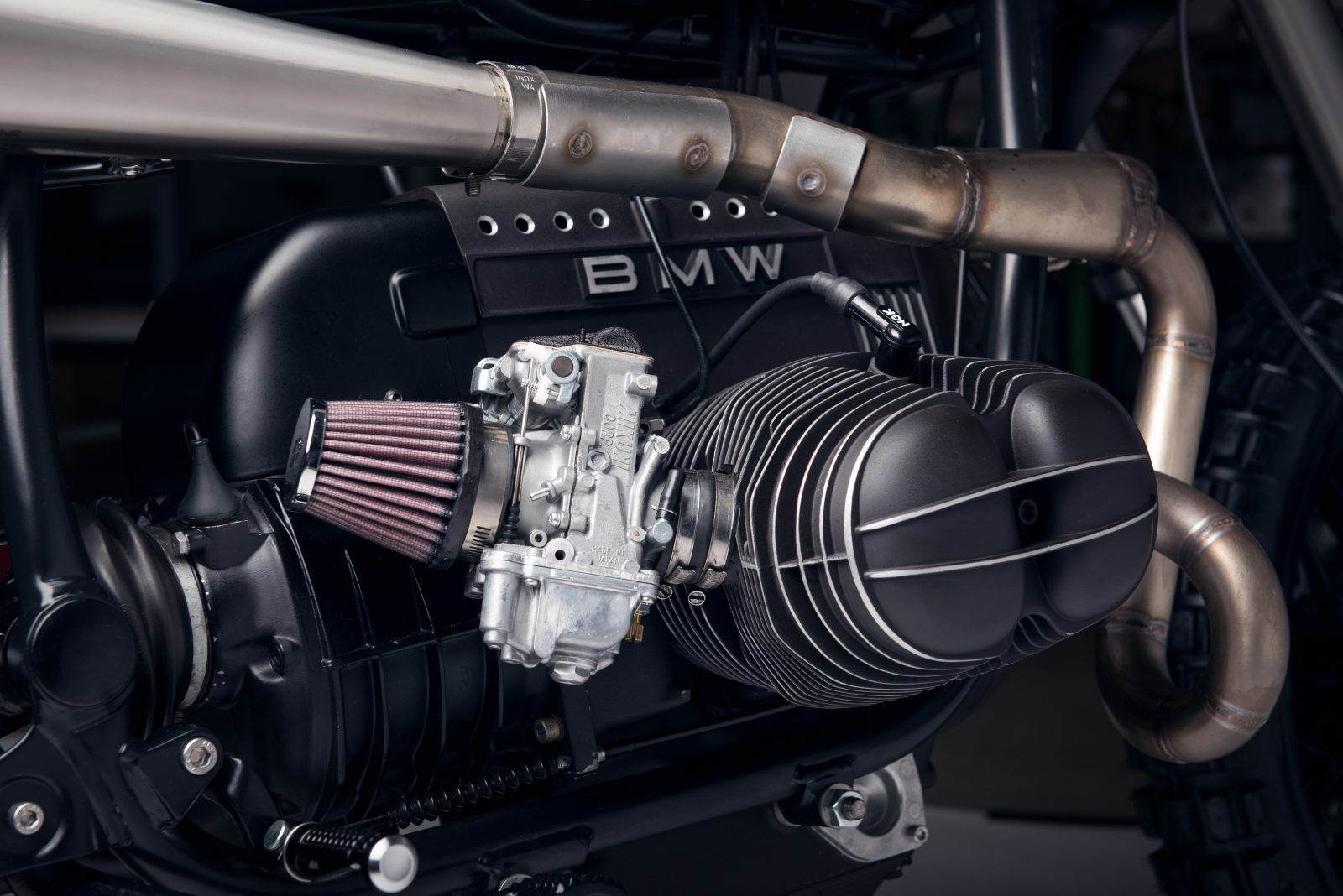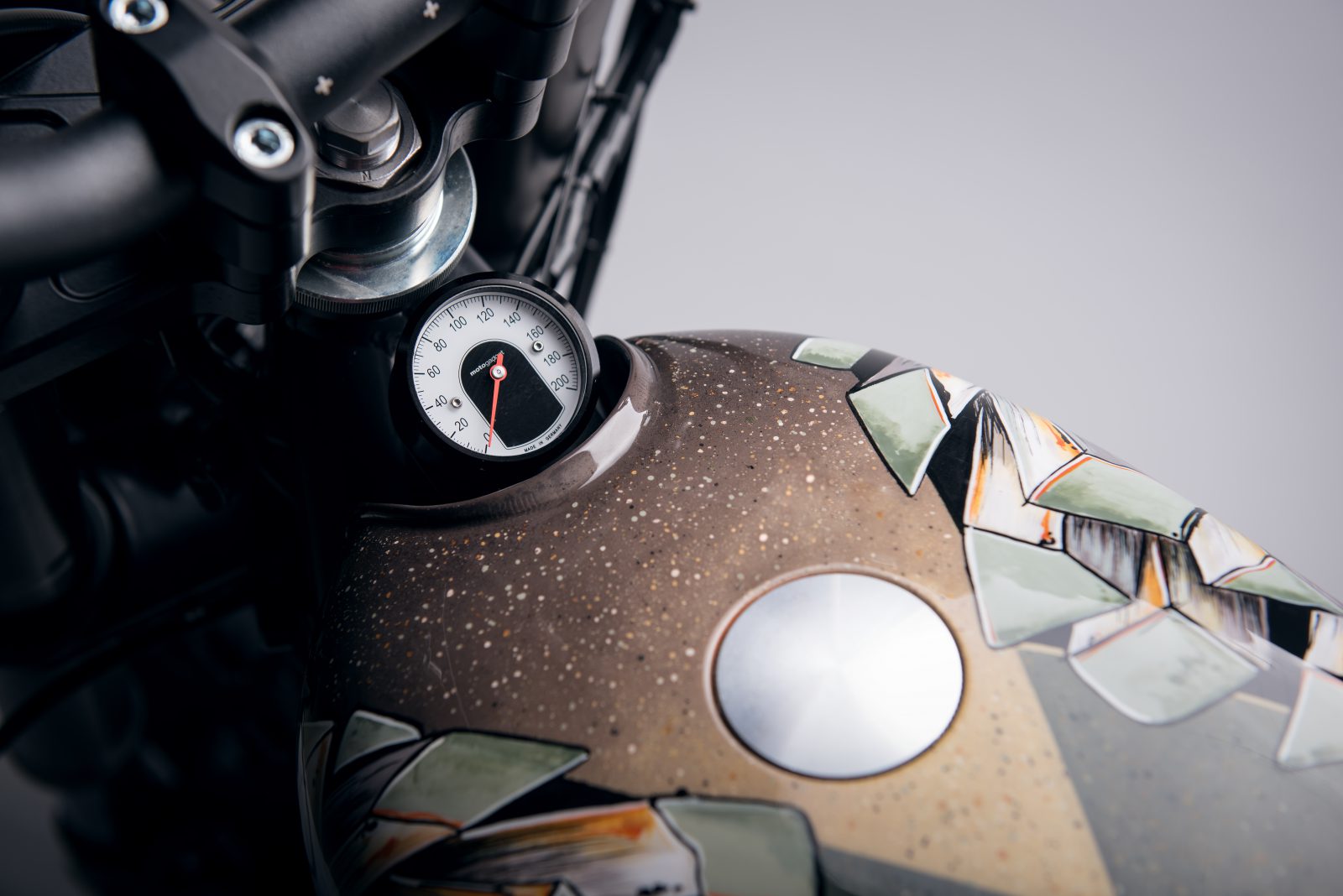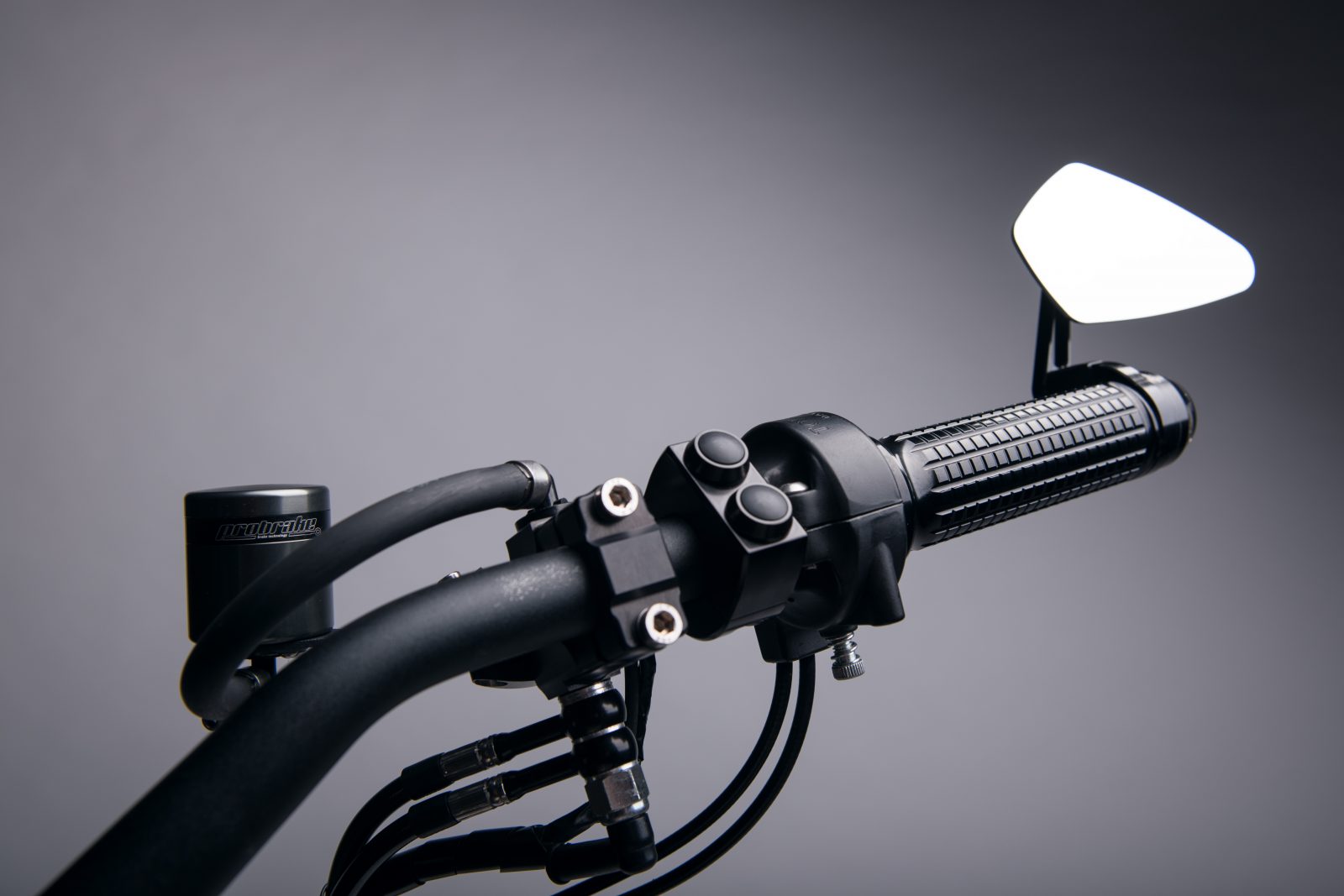 After our successful market entry with the long awaited Mark II Series, we were scouting for the next big thing.
It was clear that people loved the industrial quality we could deliver with our small series production,
but some favored a different style on a classic BMW than the well-known Cafe Racer silhouette. 
This is when the 'Groot' concept came to life, the DA.V.2 shown here being the first dynamic study of the series.
Everything after that became history, yet the very first unit stayed with us until now.
It is hard to part with something irreplaceable, yet we believe it is for the better to make room for new projects ahead.
FULL SPECS LIST AND PRICE UPON REQUEST

CONTACT US
---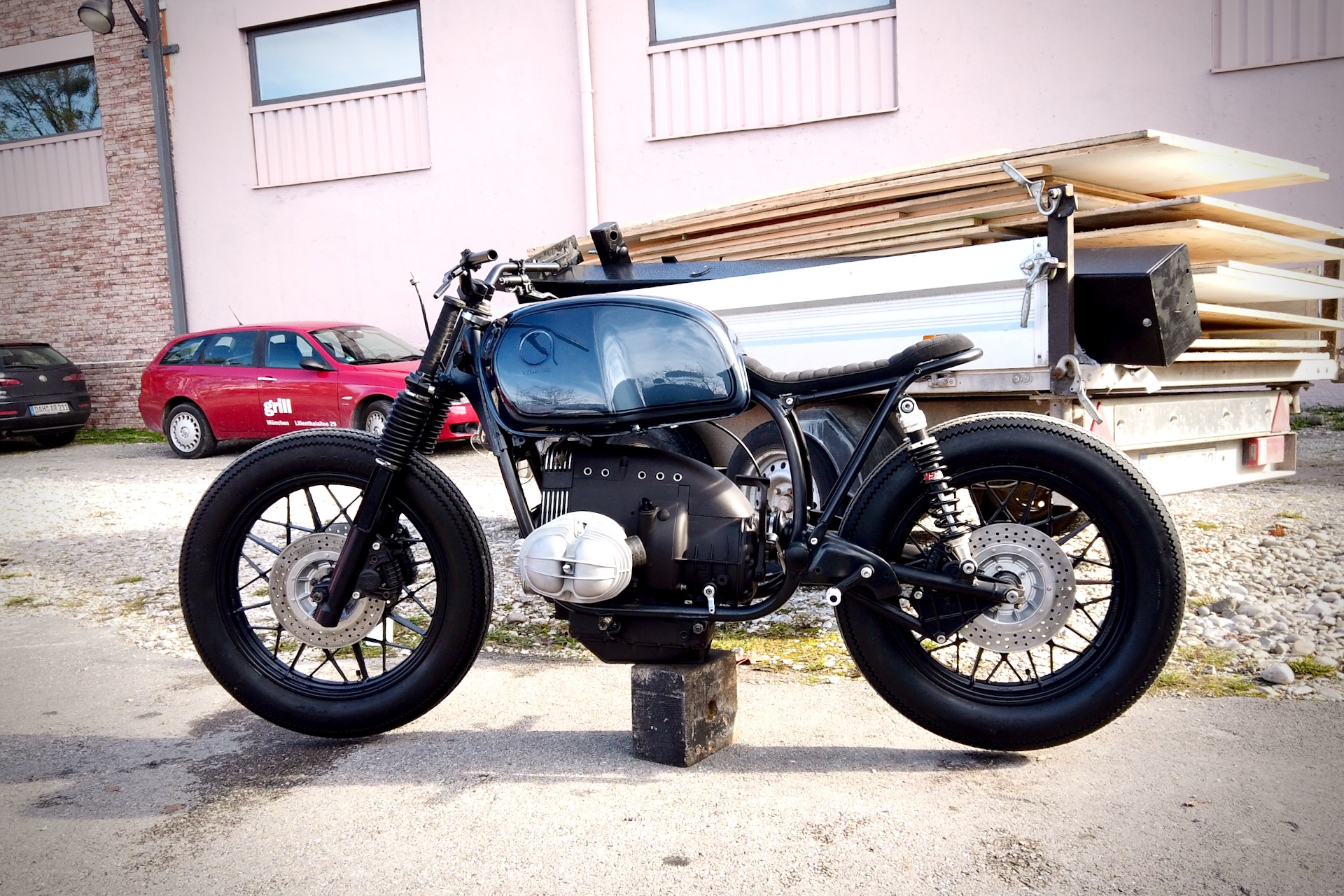 Undisclosed for years, we had more than enough time to work out the concept for this build.
But instead of trying to set the bar higher on flashy, stand-alone parts like gold-plated frames and floating gas tanks as we have done before,
this time we are about to create a bike that works as one entity only and preserves its unique character by overcoming trends and passing fads.
Through classic lines, yet aggressive stance it embodies a gentlemen's vehicle with a gnarly twist.
This is still an ongoing project, which will be personalized to client's preferences.
ORDER NOW
---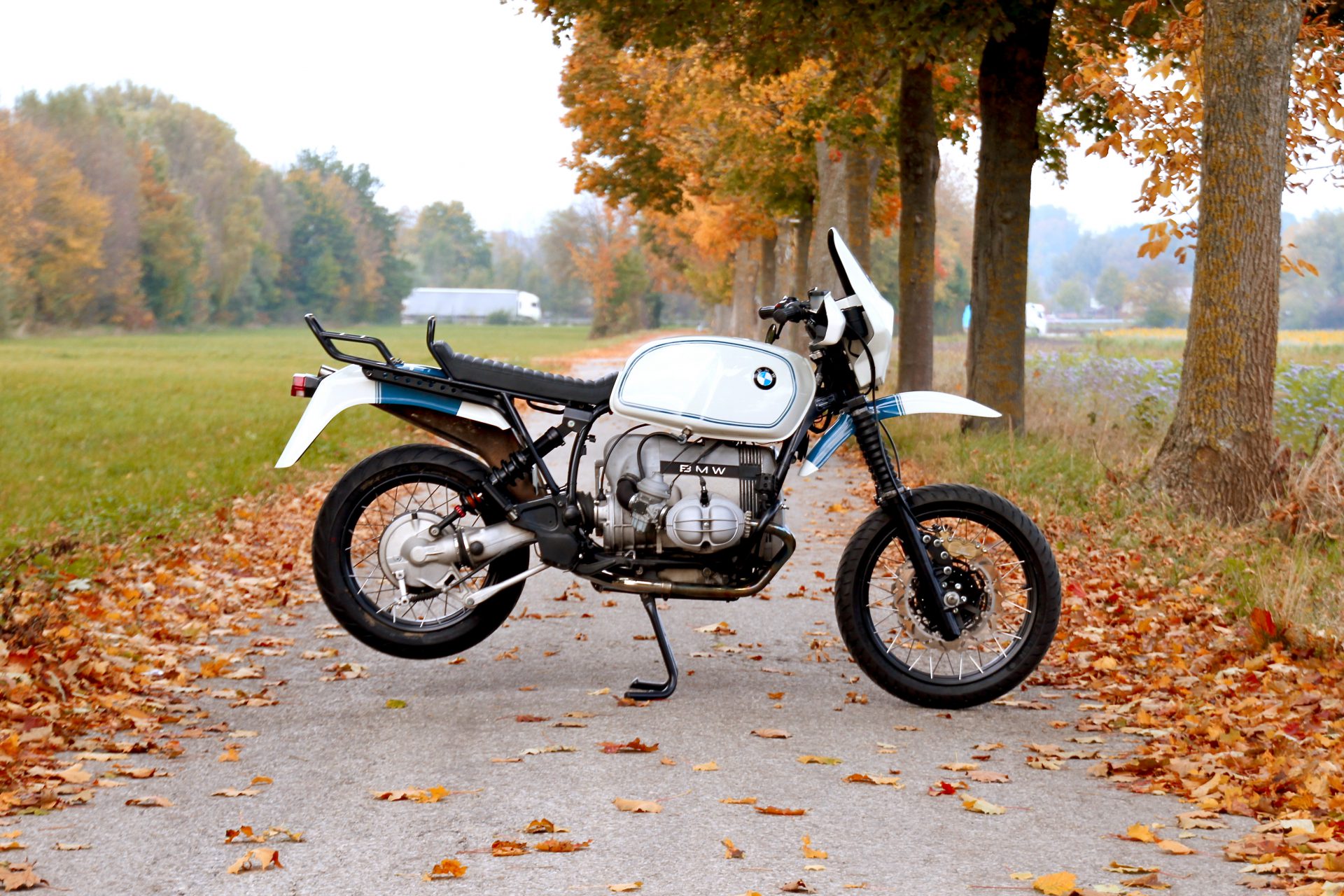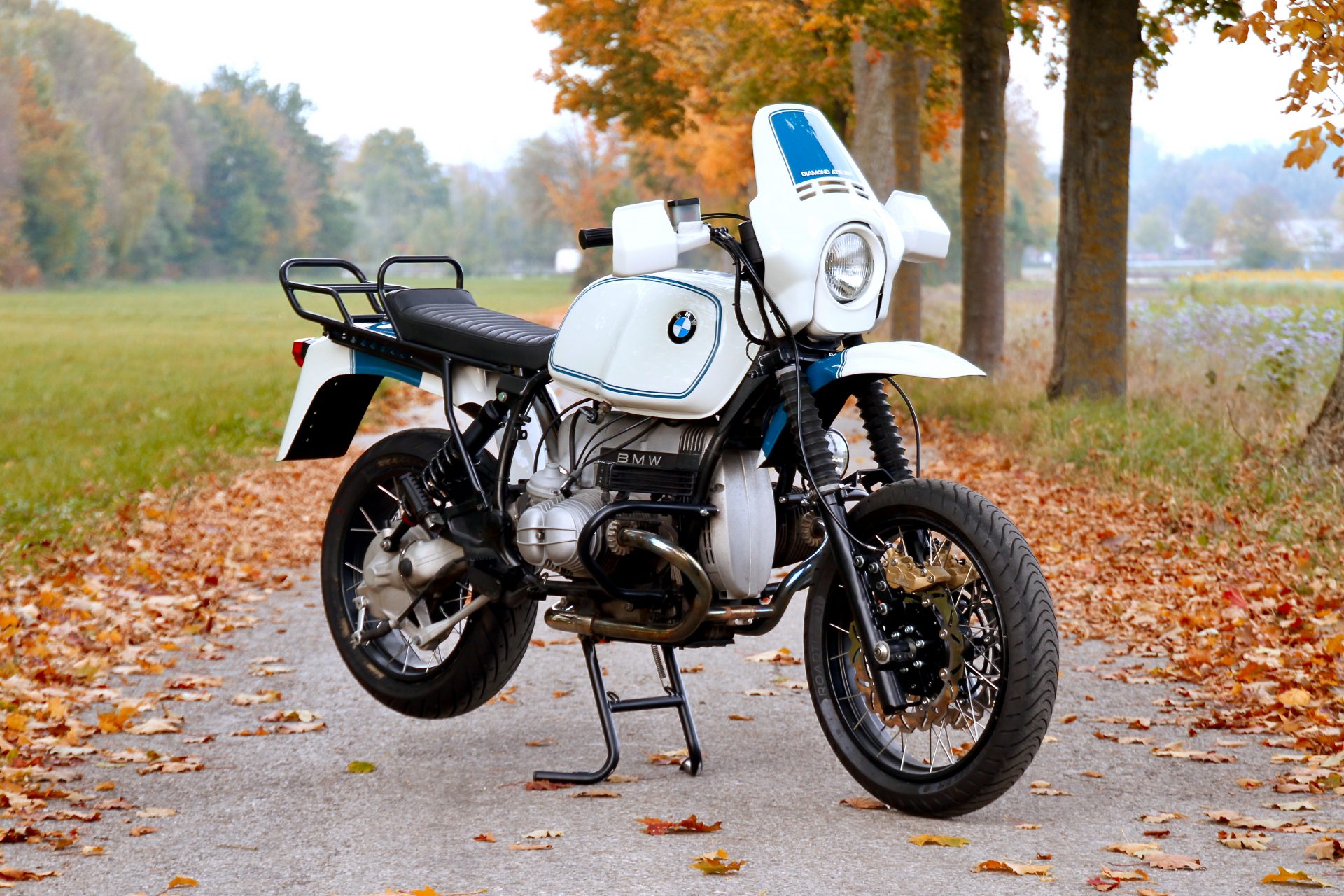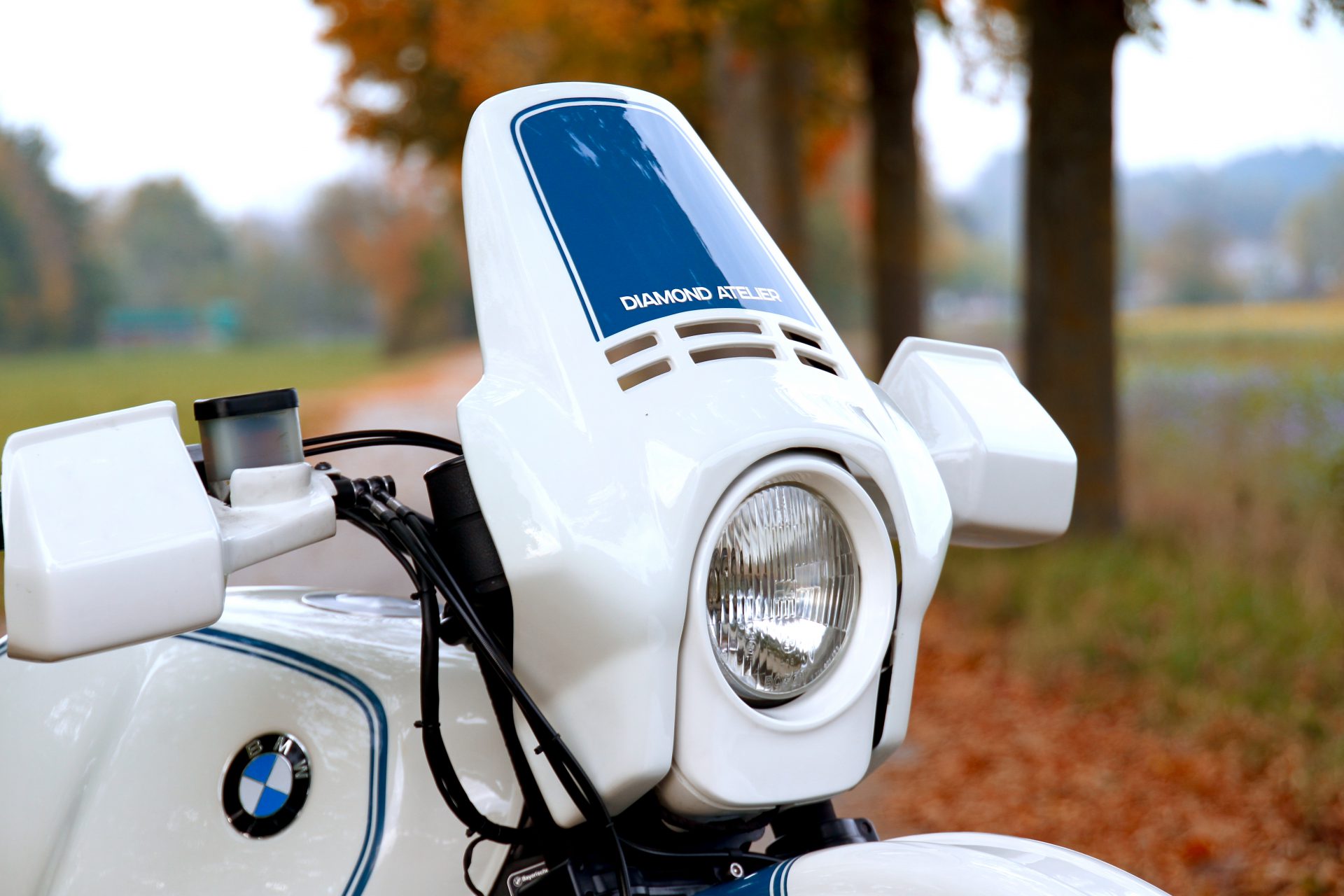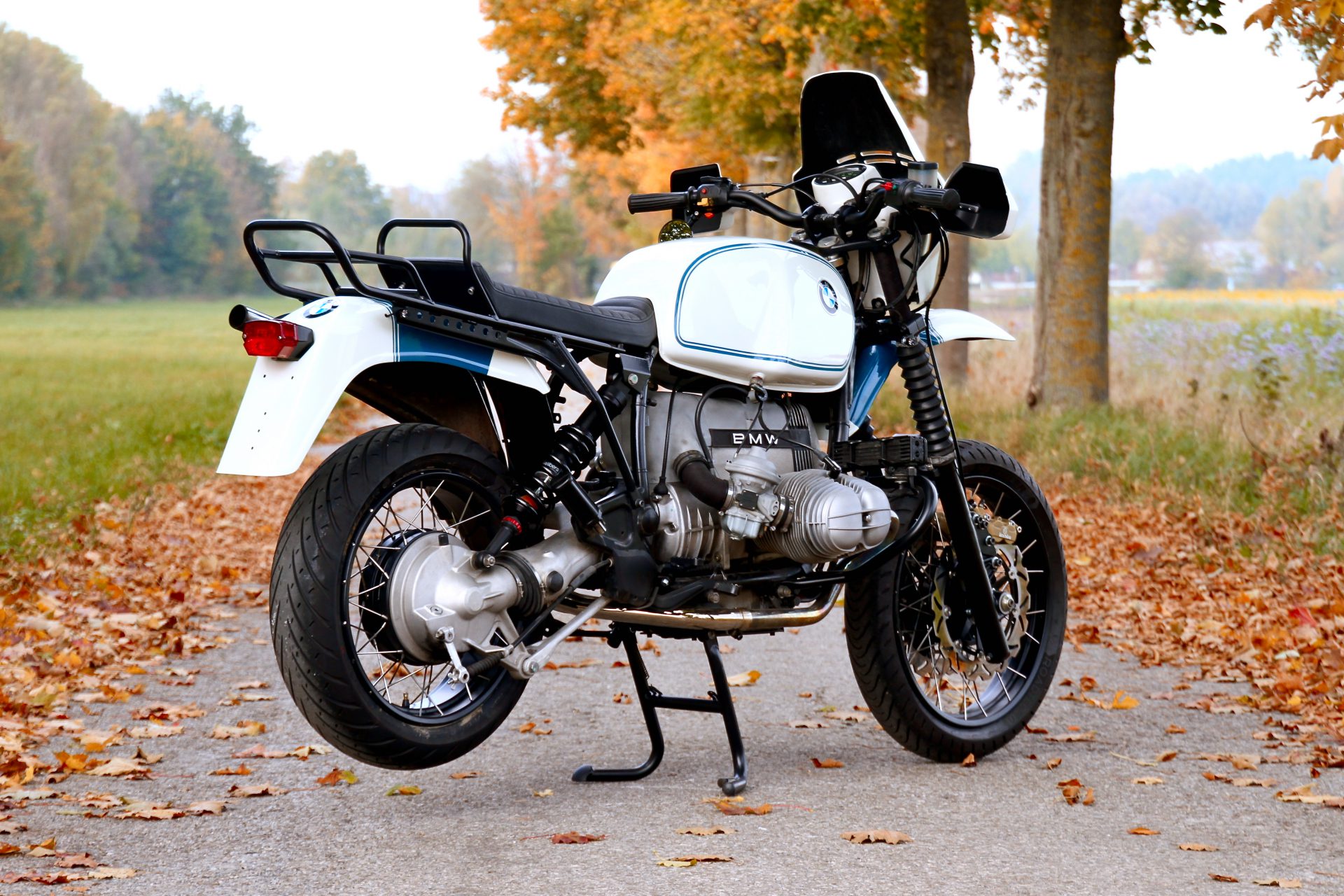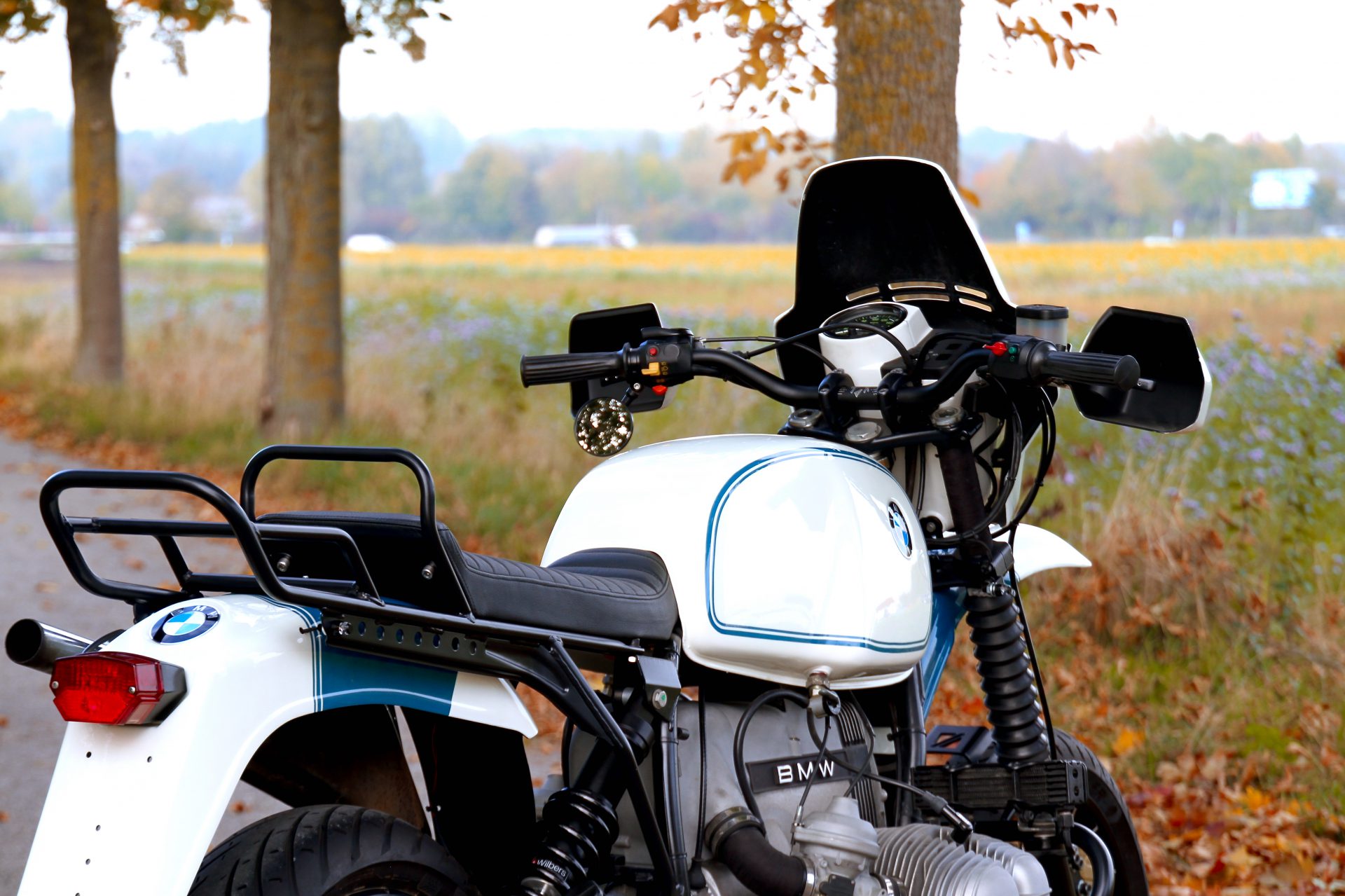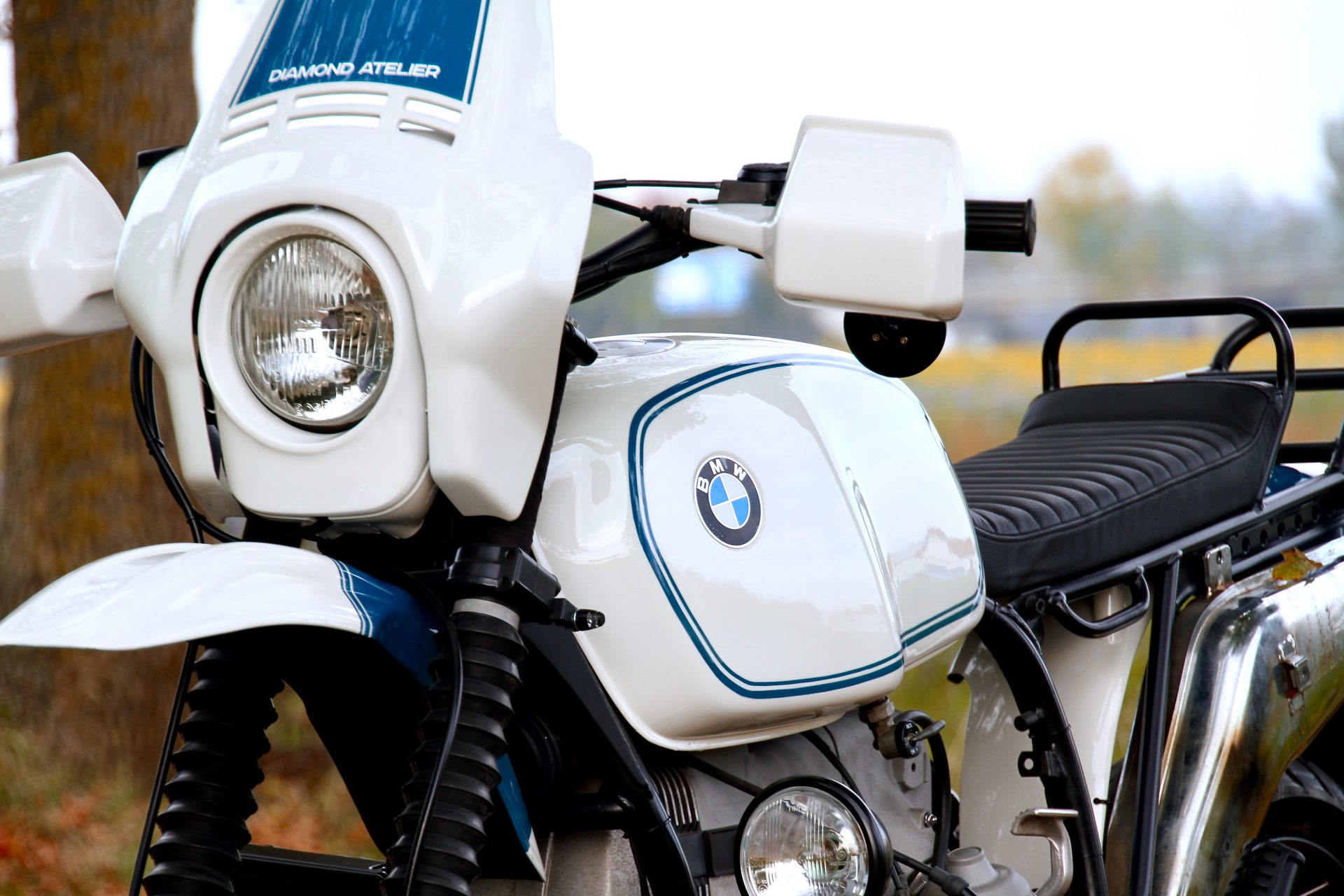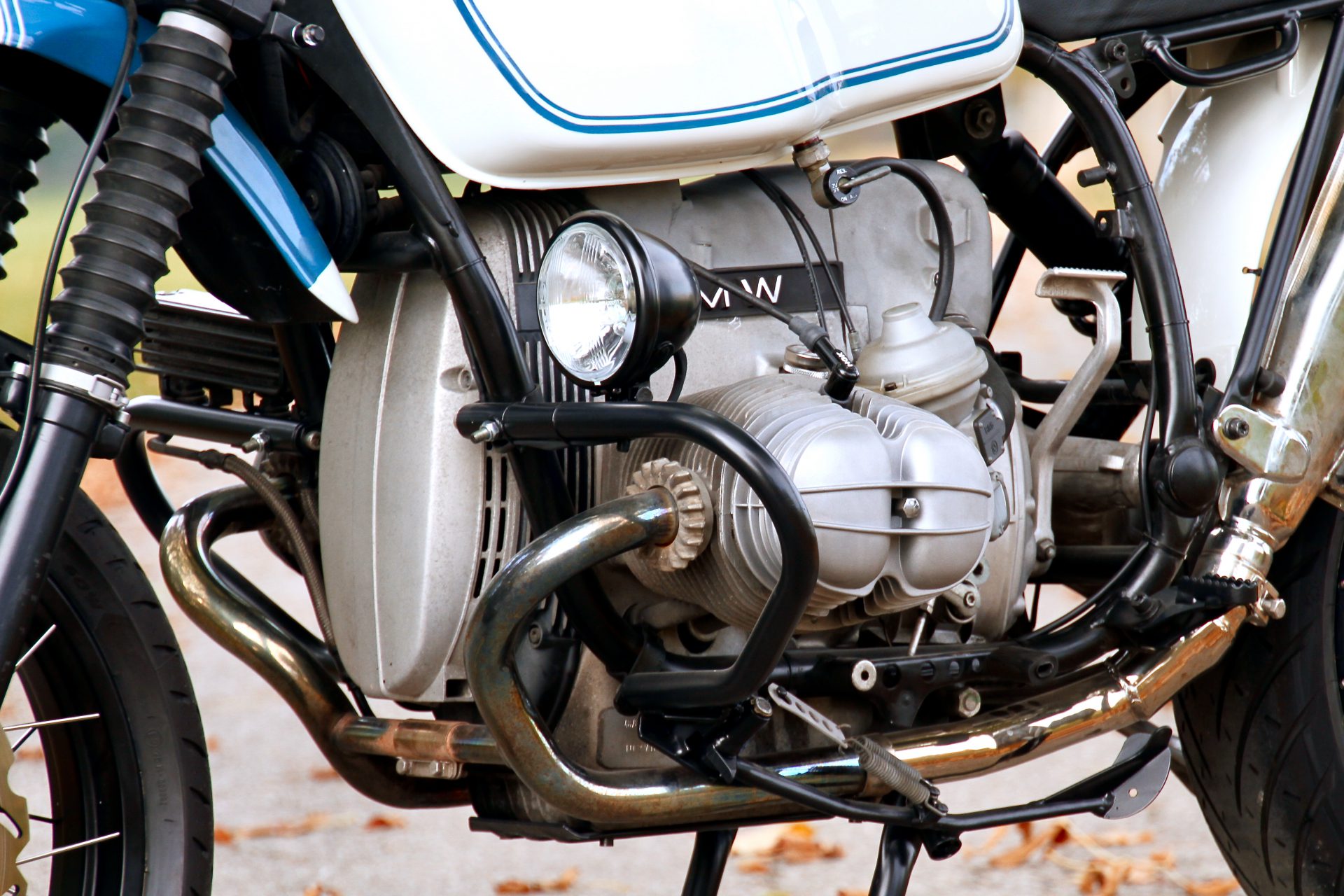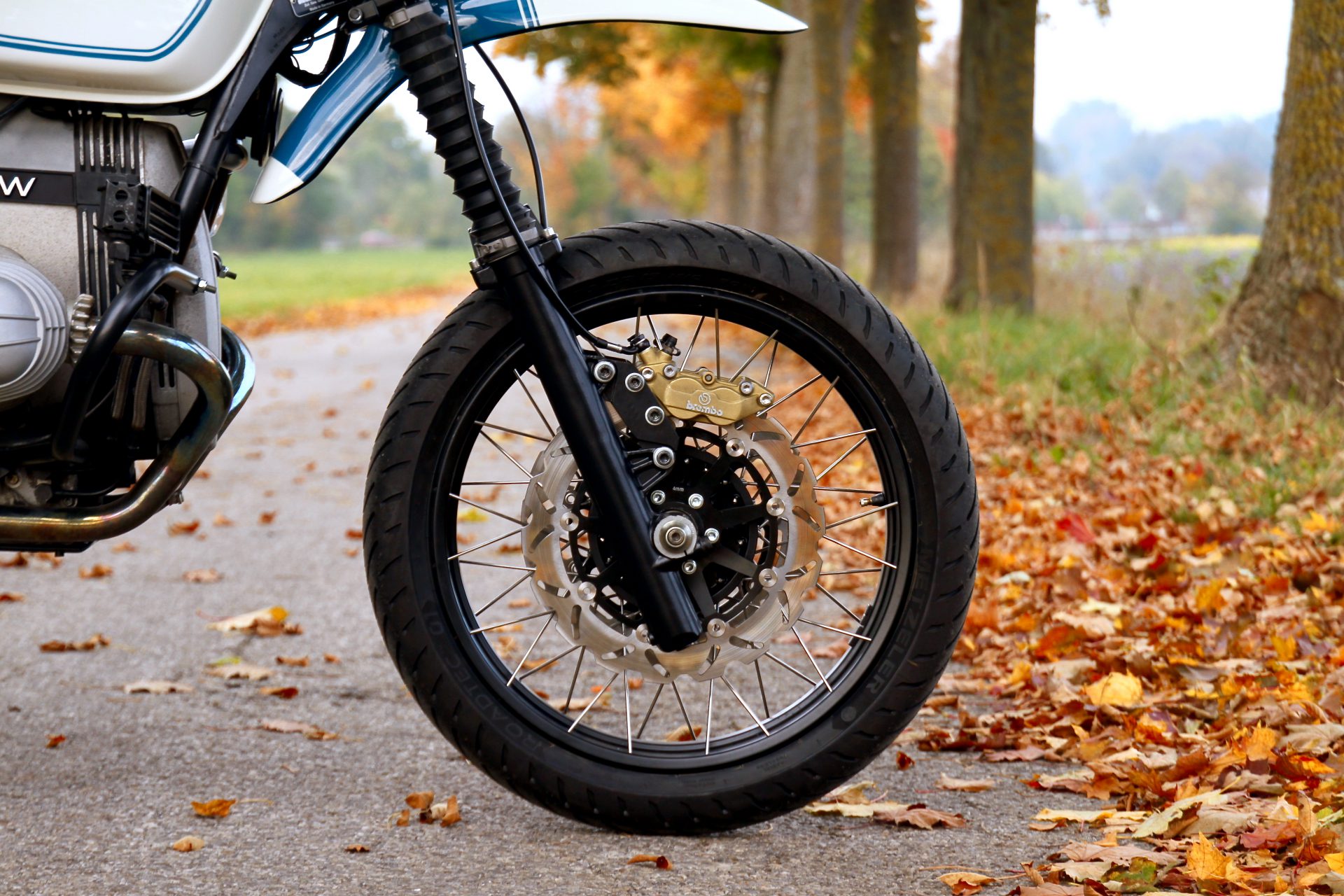 Rolex Submariner – Porsche 911 – Sony PlayStation
Every brand has one model it is best known for.
One that made the brand what it is today.
One that stands out from all the others.
One that became an icon.
The R100GS is this exact model for BMW.
So when building this original-owner 90's Airhead, it was never our intention to change it to the point where it'd gone too far from its distinctive appearance.
Rather, we used the best performance parts with hand-fabricated components to create the perfect GS.
Unique, yet unmistakable.
A timeless icon at the peak of performance, worthy of standing ahead of its kind.
FULL SPECS LIST UPON REQUEST
---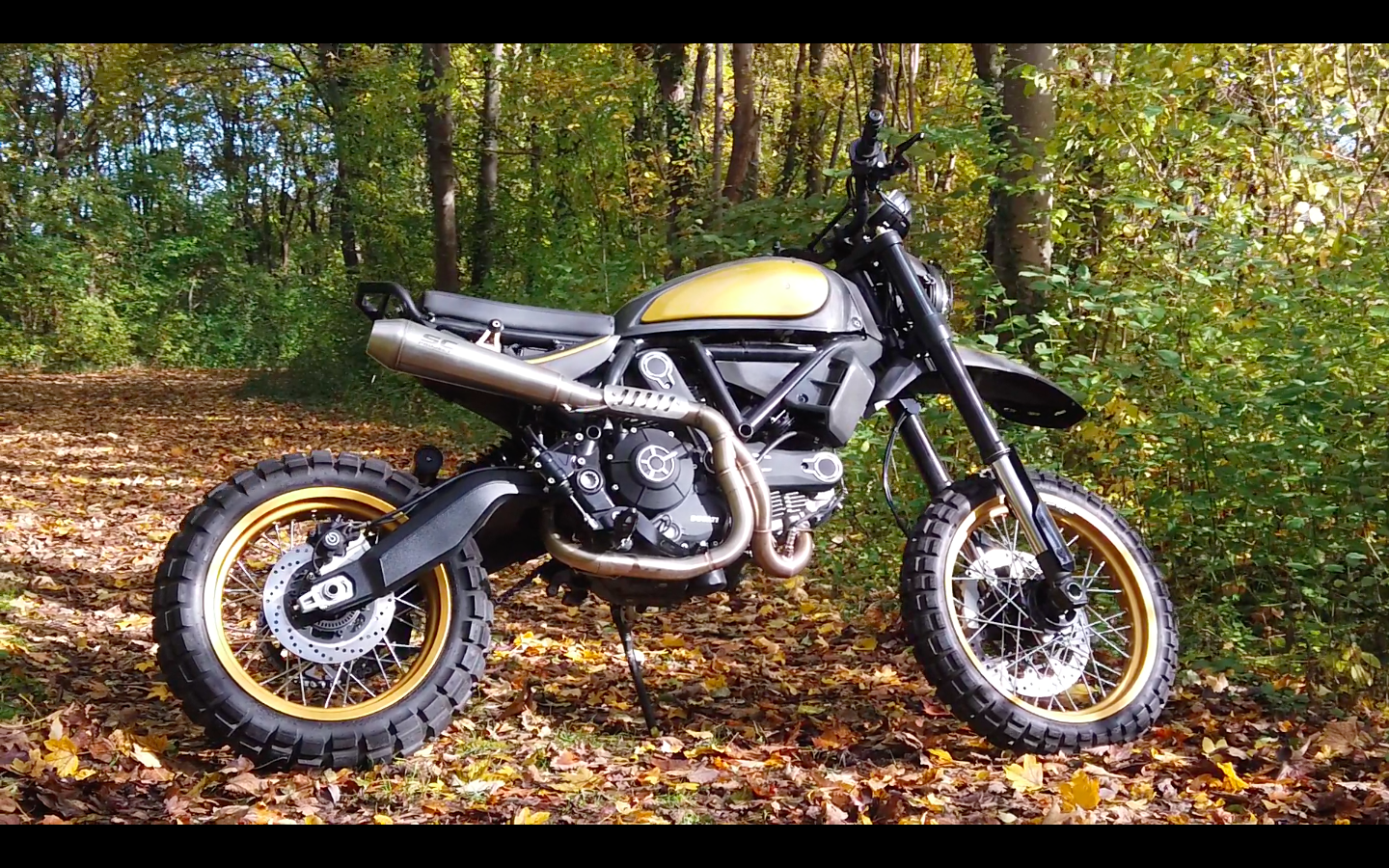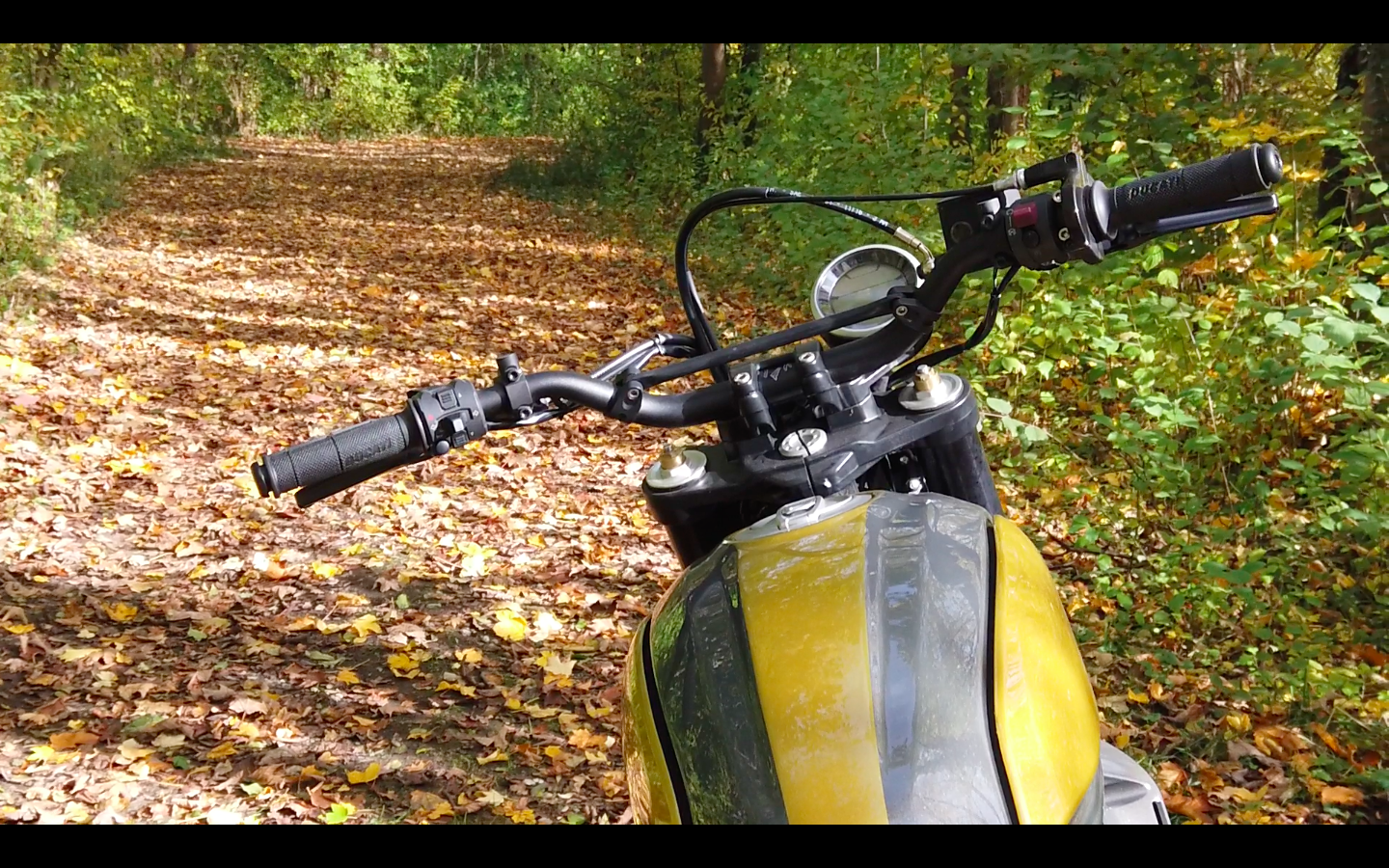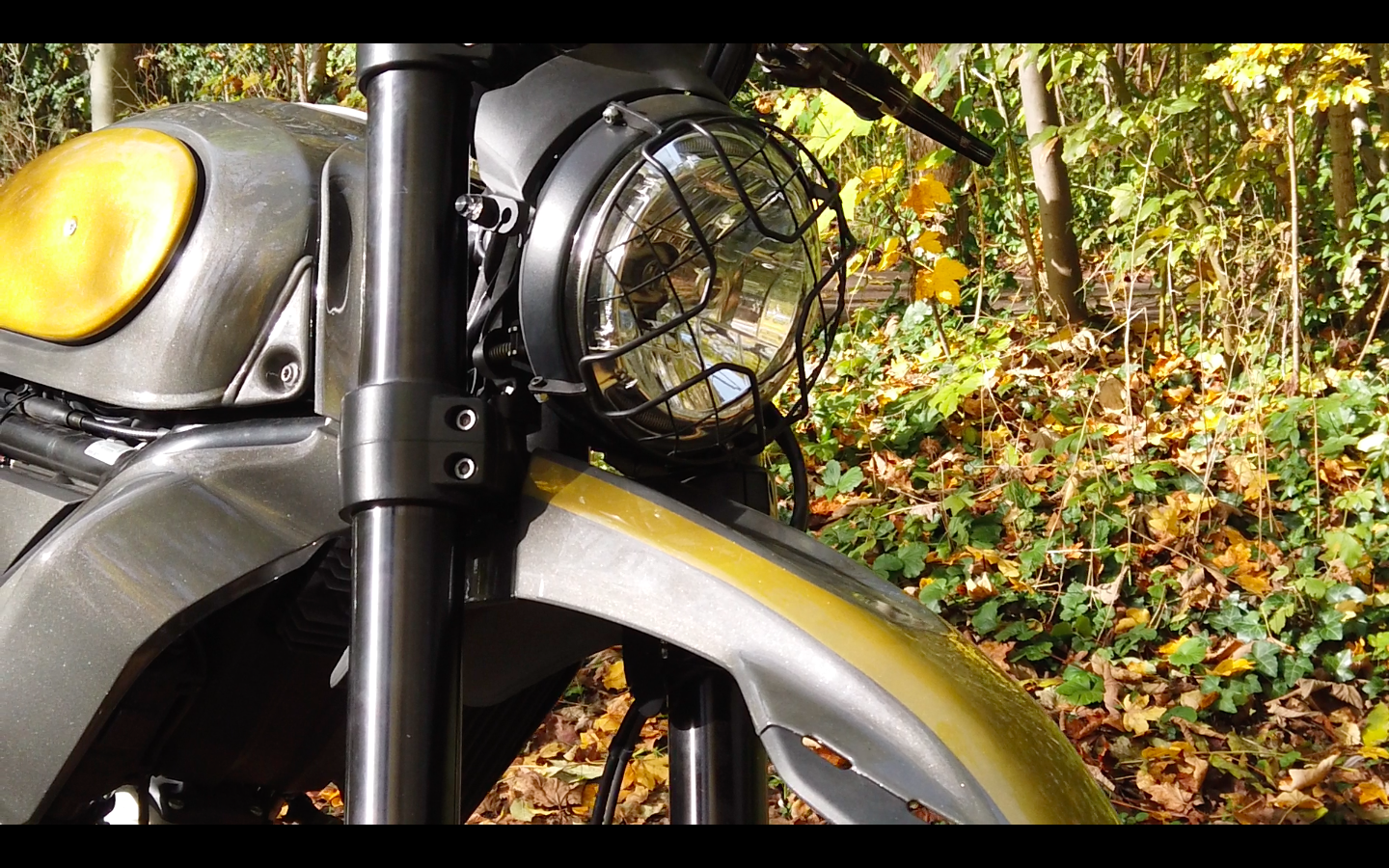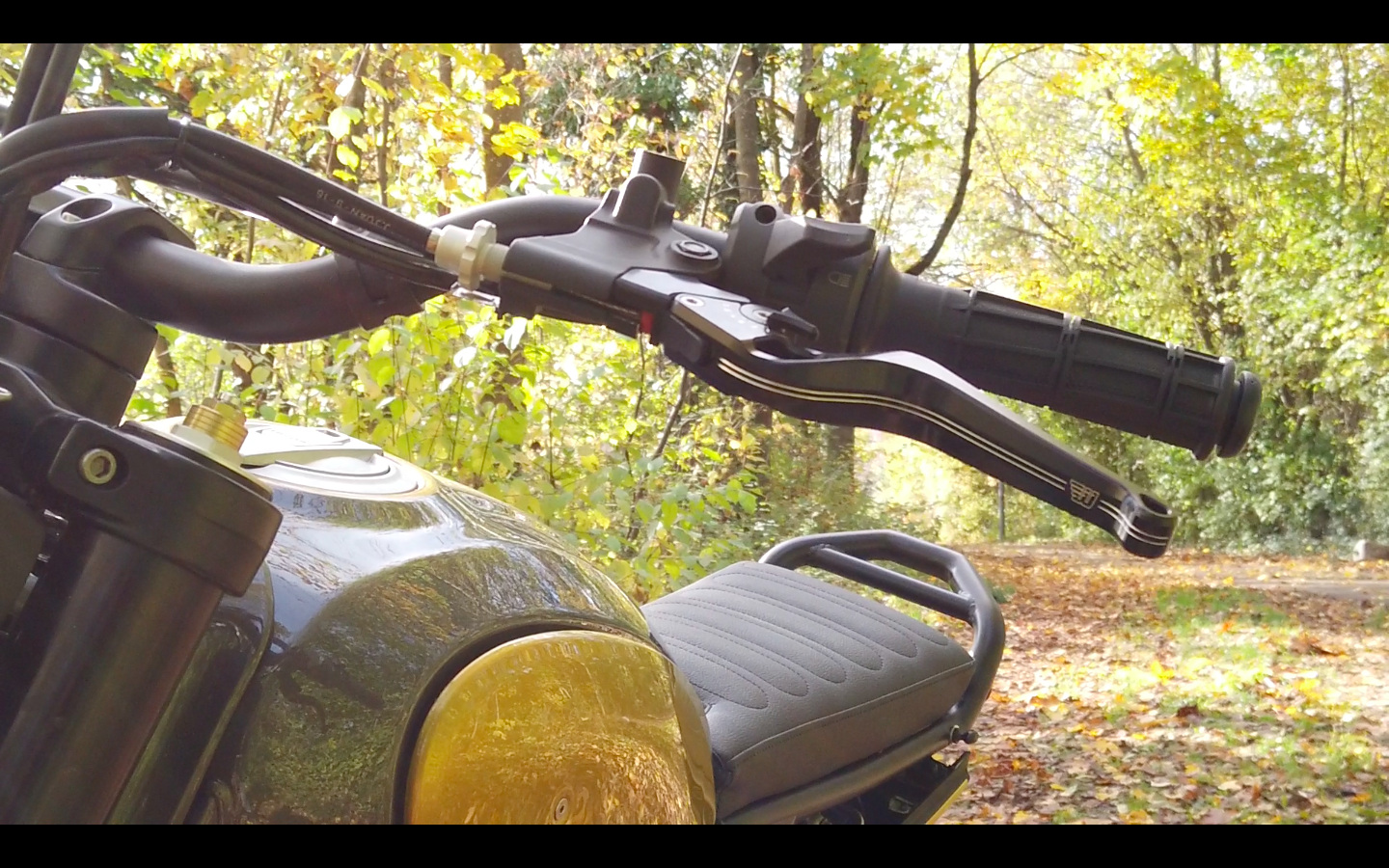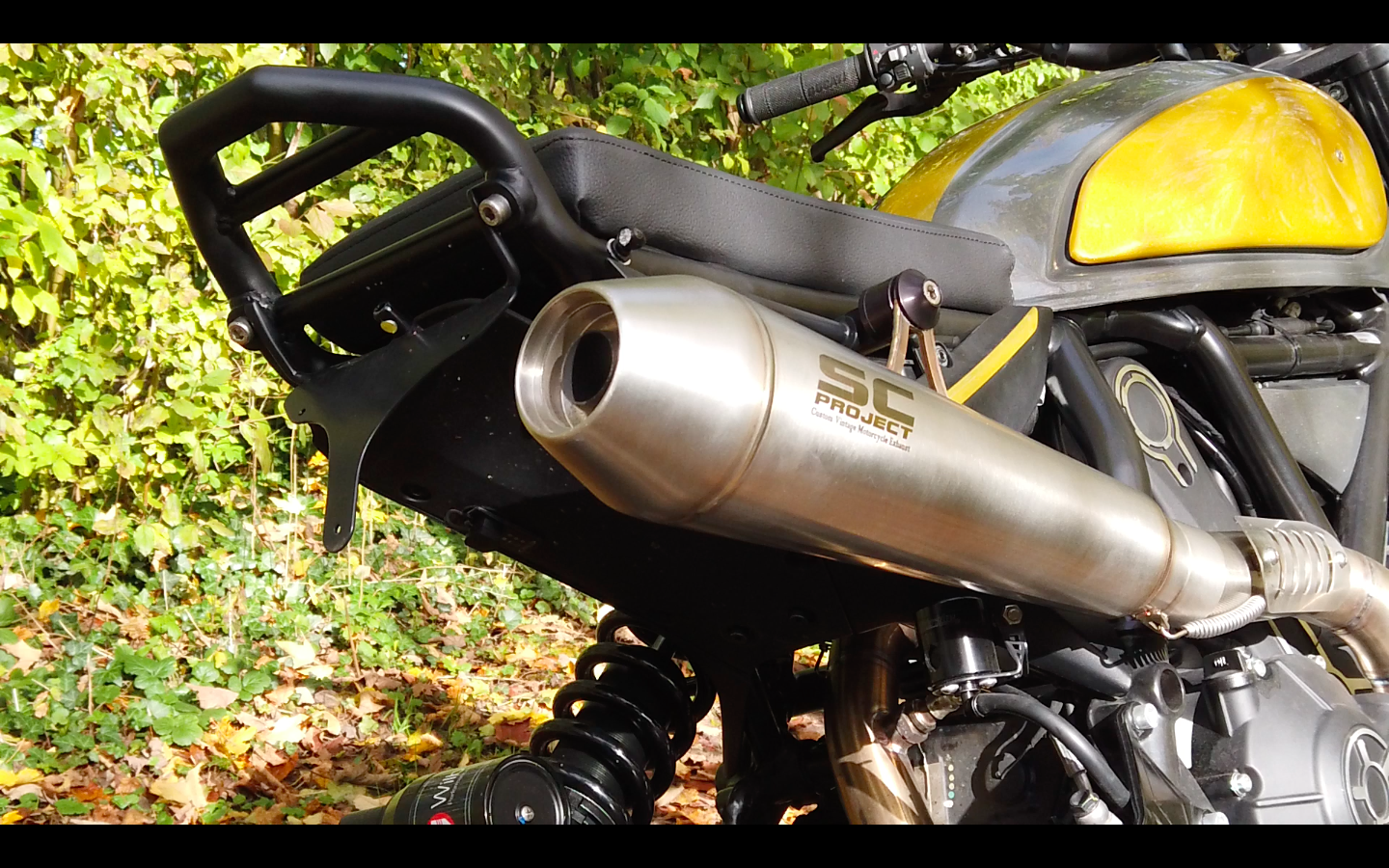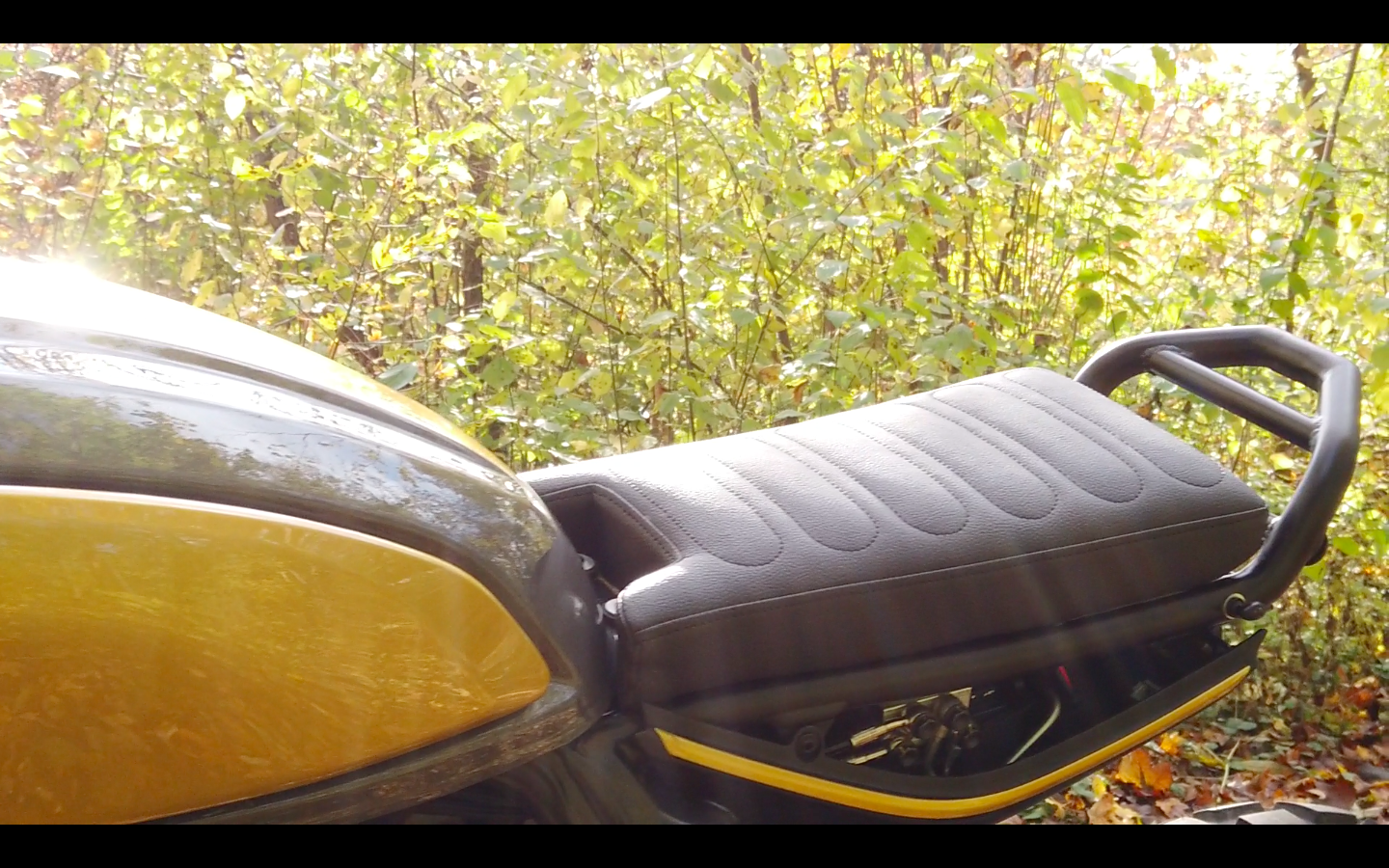 After building the BMW R86 as one of our first customs with off-road capabilities, we realized just how much fun a bike to play in the dirt with can be.
But besides tons of style the BMW also carries some weight. So we decided to create something fun, light, reliable and purpose built.
A brand new Ducati Scrambler Desert Sled was our weapon of choice and together with a custom lifted suspension upgrade, full cockpit overhaul and our 'No-BS-Policy' it truly deserved that name.
In fact so much, that it was considered to be released as a small series, following the Urban21.
Will this happen? – We don't know yet. But did we have a ton of fun with it in the mean time? – Take your guess!
FULL SPECS LIST UPON REQUEST
---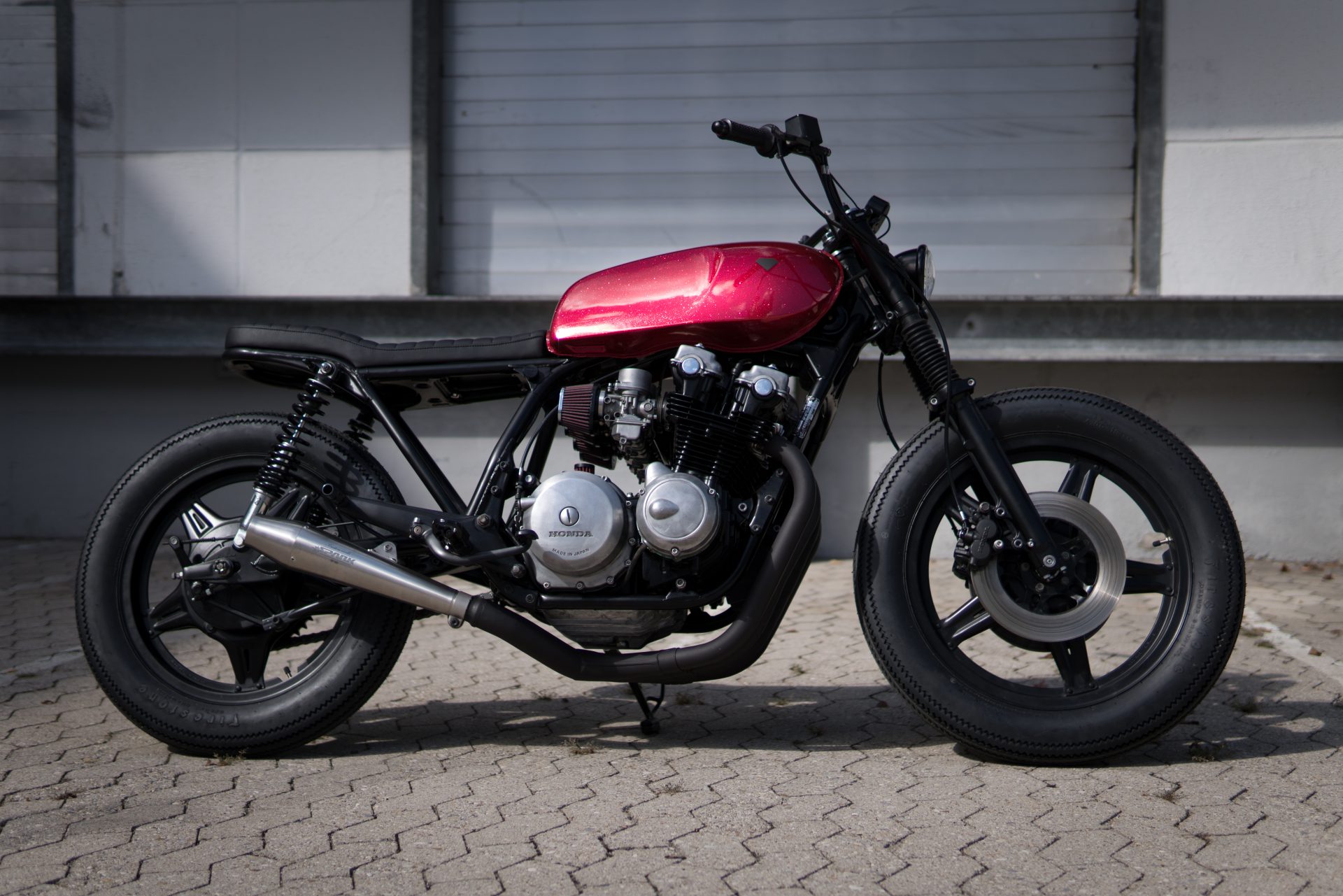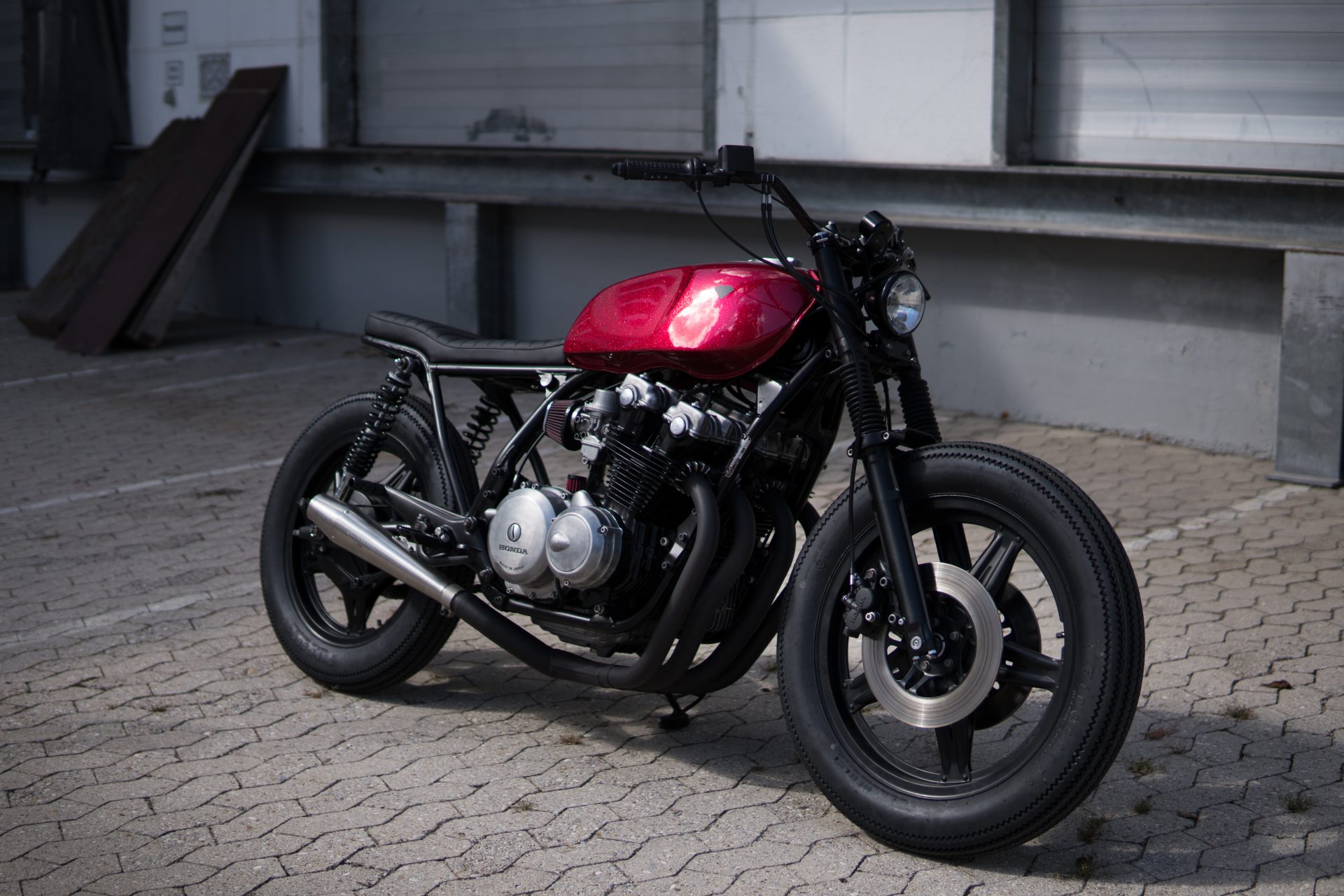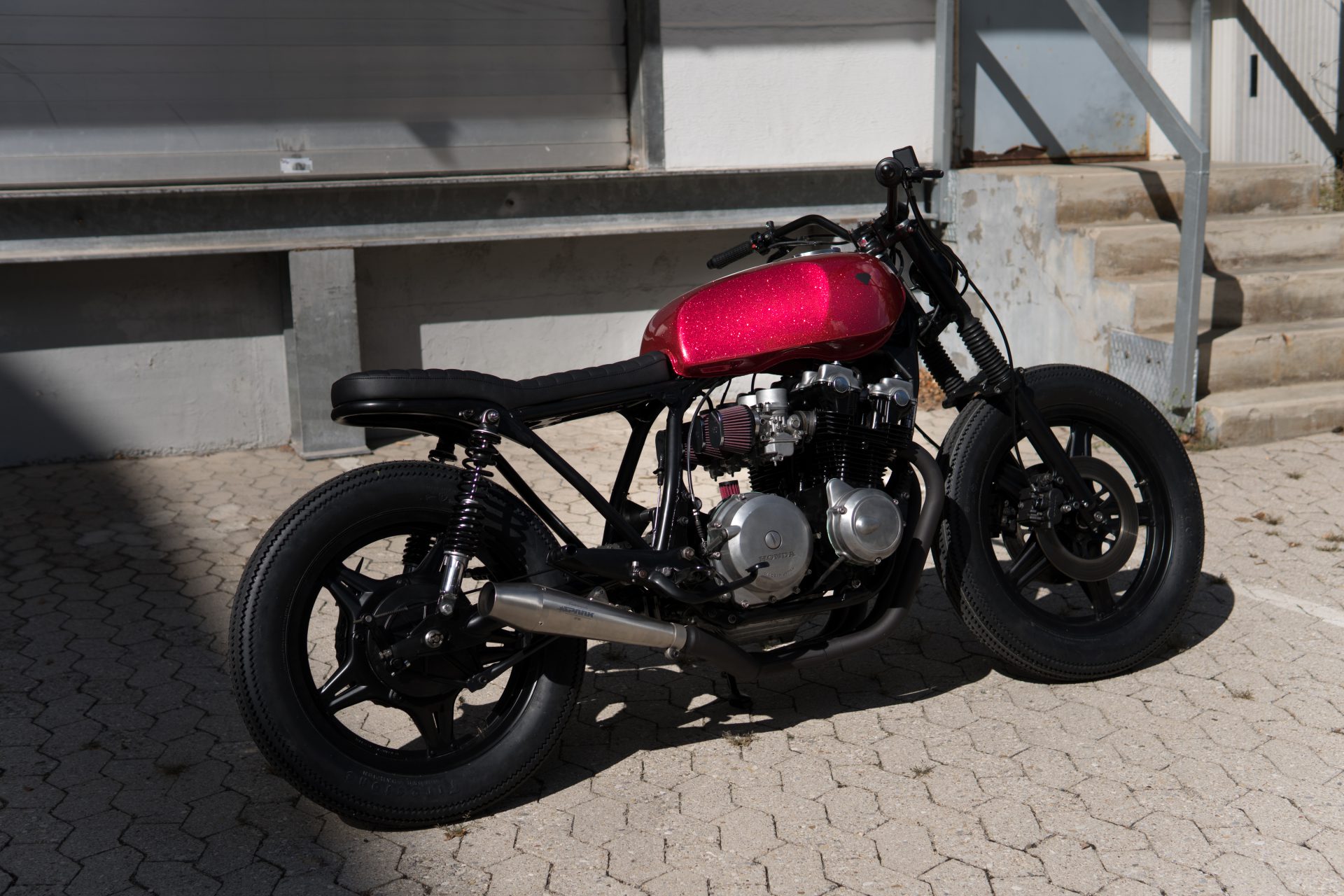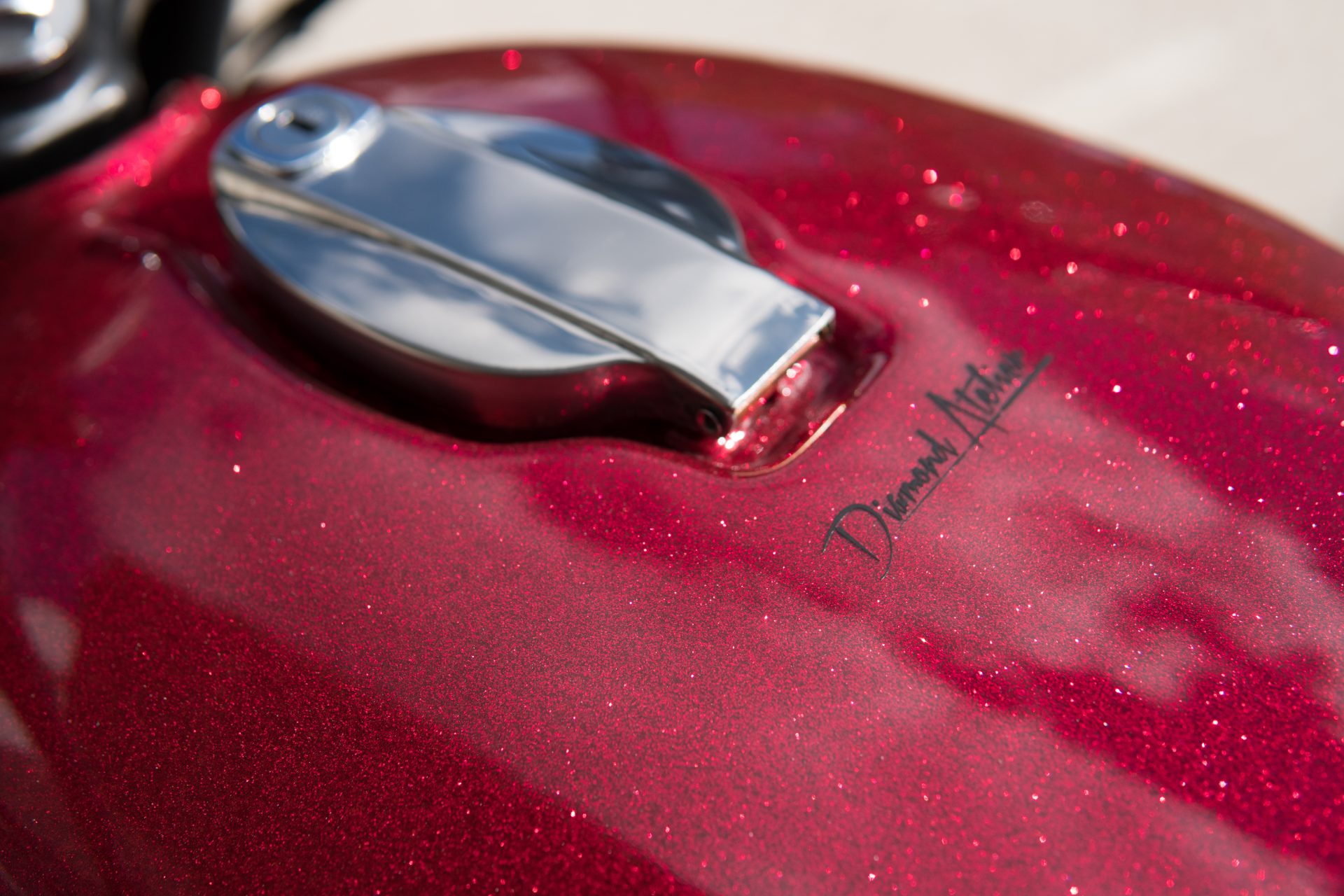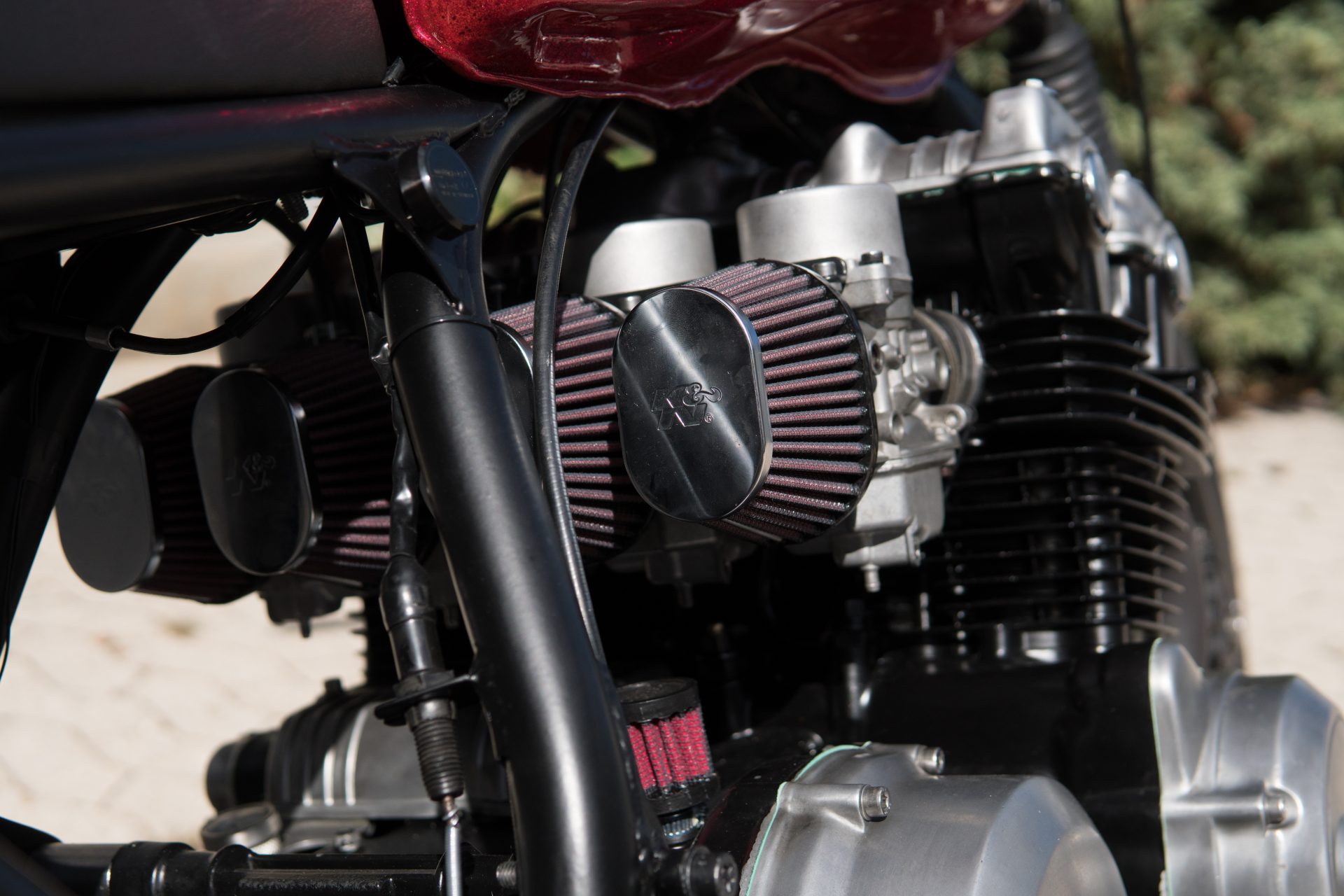 The Honda CB750 is a rolling paradox.
We never fancied the inline-four engine, yet it is one of the gnarliest sounds we have come across.
It is one of the most minimalist bikes we've ever built, yet we decided to coat the glazed apple..*cough*..gas tank in candy red.
We have mounted so many sets of (semi) slicks that suppliers mistook us for a racing team in the past, yet we let looks rule for once and went for Firestone tires. 
And so this build became the opposite of what we usually call á la Diamond Atelier – yet we love it for just that.
FULL SPECS LIST UPON REQUEST
---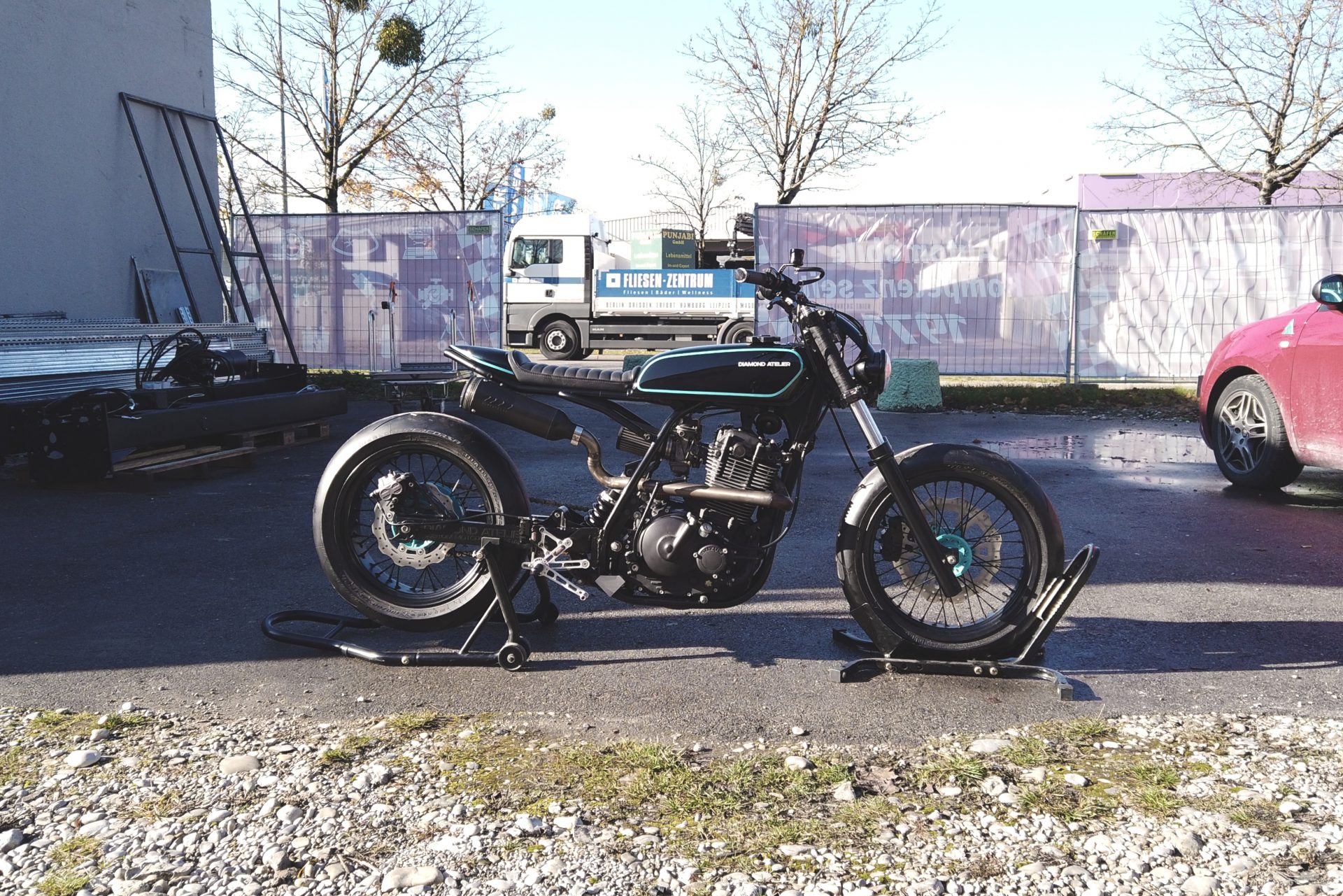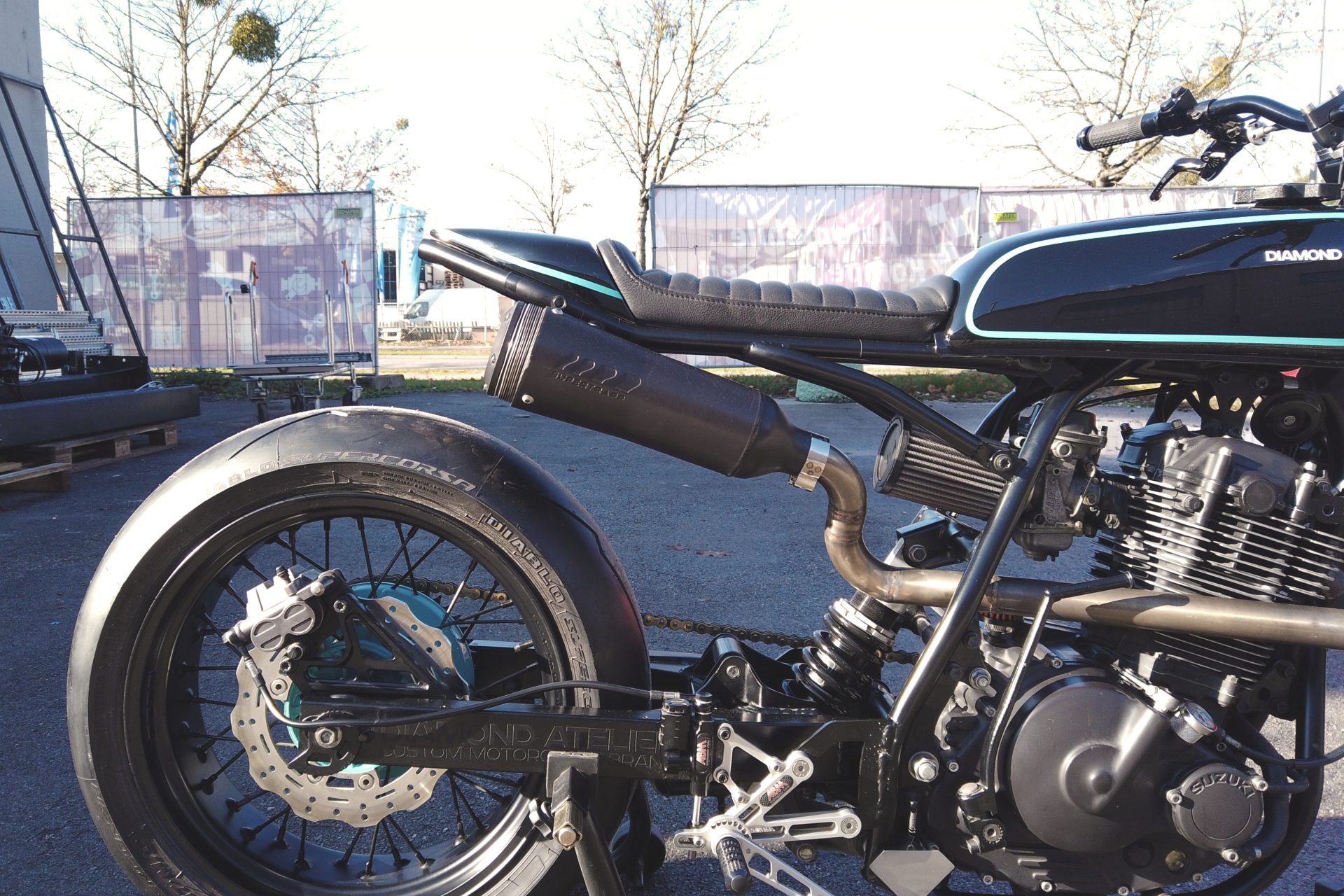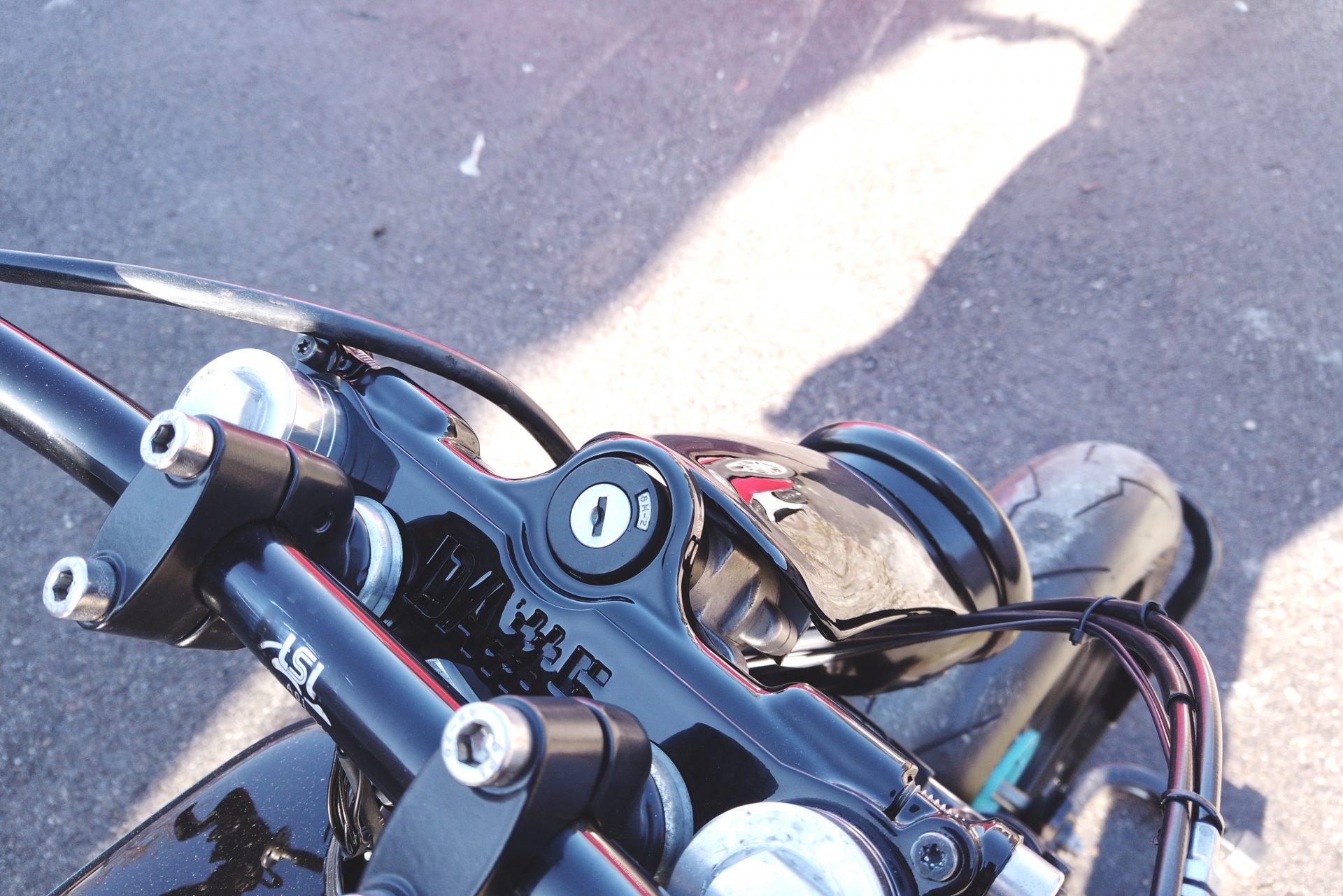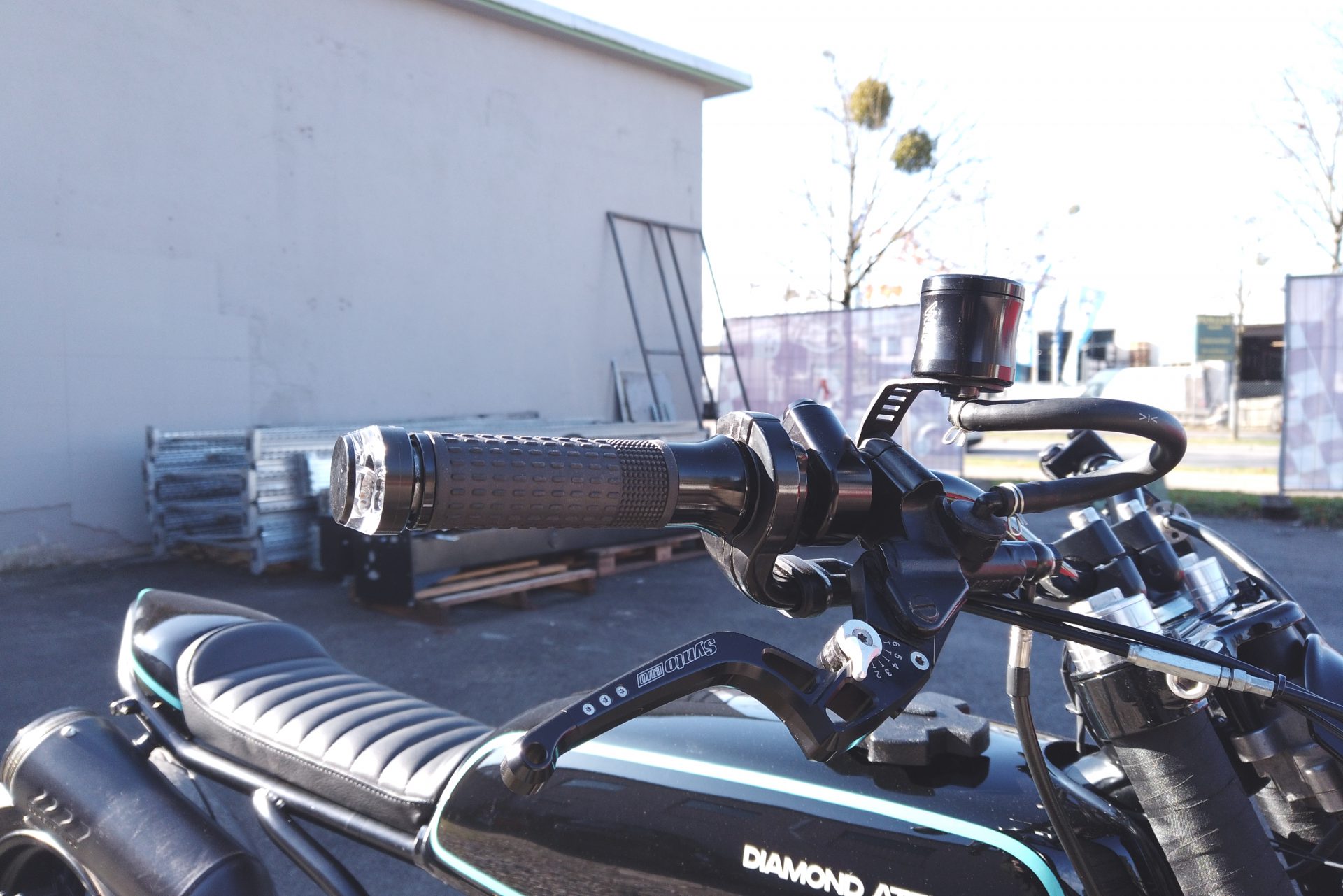 Whenever we have a crazy idea that by common sense should leave our minds immediately – we can't help but look at our Suzuki DR650.
The bike has gone through tons of changes but with its latest evolution, we think we've finally hit the ceiling.
'Modular TR/CR Prototype' stands for a motorcycle, which as a first of its kind, cannot be categorized as a Tracker (TR) or Cafe Racer (CR).
Why? – Because it is both.
The entire front end is modular and can be switched from high bars to clip-ons in under 90 minutes.
No mechanical skills required, all needed parts and materials supplied.
So if you are still undecided when it comes to custom bikes, this might cure your pain.
FULL SPECS LIST UPON REQUEST

CONTACT US